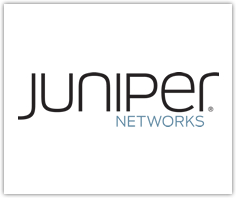 Juniper Networks is negotiating a deal with Radware to license application delivery controller technology from the company, according to investment firm Oppenheimer & Co.
In a bulletin issued this week, Oppenheimer stated that Juniper would use the Radware ADC technology to integrate it with its QFabric data centre switch architecture. Oppenheimer said it believed the deal to be worth $70 million to $100 million over three to five years.
"We believe Juniper has been looking for some time to build an eco-system around its data centre architecture, the QFabric, and Radware would offer a key building block with its ADC engine," stated Oppenheimer analyst Ittai Kidron in his bulletin.
A request for comment from Juniper was not returned by posting time. Radware declined to comment.
Specific details of the possible arrangement are still limited, according to Oppenheimer, which stated that the companies are "in advanced negotiations."
Juniper and Radware announced a relationship late last year to sell Radware's ADC products with Juniper MX routers to service providers. Juniper is choosing to license the technology instead of OEMing it because the company wanted "full control" over it and to tune it specifically to QFabric, Kidron stated.
Radware, meanwhile, has limited access to the high-end of the market so the potential conflict from overlap would be minimal, he stated.
Kidron states that he believes Juniper was also negotiating with Riverbed for a licensing transaction of Riverbed's recently acquired Zeus ADC technology.
"We suspect Juniper's familiarity with Radware's technology following their OEM announcement in 4Q11 gave Radware an edge," he stated.
Separately, Juniper said its Junosphere cloud-based development environment now has 500 customers and some new enhancements. It includes a new graphical user interface based on Junos Space, giving customers the ability to directly control their accounts and resources, including adding users, defining privileges and making reservations.
It also now has 50% more cloud capacity, allowing more concurrent users and larger network topologies, Juniper said. Junosphere can also now accept credit card payments for blocks of time and access to virtual machines.