Twenty-three percent of children in the UAE have faced threats associated with social media, according to a recent report by global cybersecurity firm, Kaspersky Lab.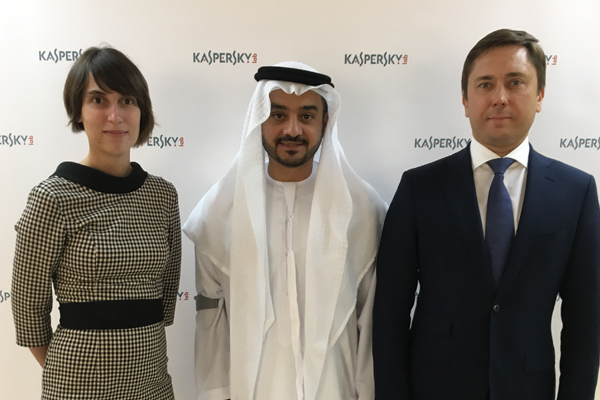 In partnership with Active Education, the company embarked on a series of interactive cybersecurity performances at selected schools in Dubai – aimed at driving top of mind awareness around online safety.
The performances, aimed at children aged 8-13, cover key threats that children are vulnerable to online. This includes cyberbullying, how to behave safely on social media, and the general rules of online safety.
Alex Tate, assistant head of Secondary at the Horizon International School, said, "We believe that educational and engaging performances help to address the key issues faced by young people, and we are thankful that our school is taking part in this initiative. We are sure that our pupils took something key away from the performance they saw, and that they will truly 'THINK' next time they're online"
According to Kaspersky Lab, 80% of children in the Middle East are mostly interested in Internet communication media – more commonly referred to as social media. Almost the same percentage goes for the children in the UAE, showing very strong social media presence of young residents of the Gulf.
In a recent study by the cybersecurity firm and B2B International, 23% of parents in the UAE reported that their children's online safety had been compromised as a result of using social media. 10% of children have used the Internet to meet dangerous people offline, 8% have become a cyberbullying victim, 7% have shared too much personal information about themselves, and 7% have been exposed to deliberately hurtful and malicious messages from strangers through social media.
Faisal Mohammed AlShimmari, Emirati child protection activist said, "Online safety for children and raising awareness on identifying and responding to online threats is a key focus area of the UAE leadership. Through initiatives such as the newly-launched Emirates Child Protection Association, the UAE is taking a global leadership role in identifying and addressing new threats facing children, and working in partnership with global experts to mitigate these risks. On the occasion of Universal Children's day, I am proud to support Kaspersky Lab as they roll out their educational roadshow for children across the UAE."