SOUQ.com has integrated some of parent company Amazon's processes and systems to further strengthen its delivery operations ahead of White Friday, the region's biggest online shopping event which is set to begin later this week.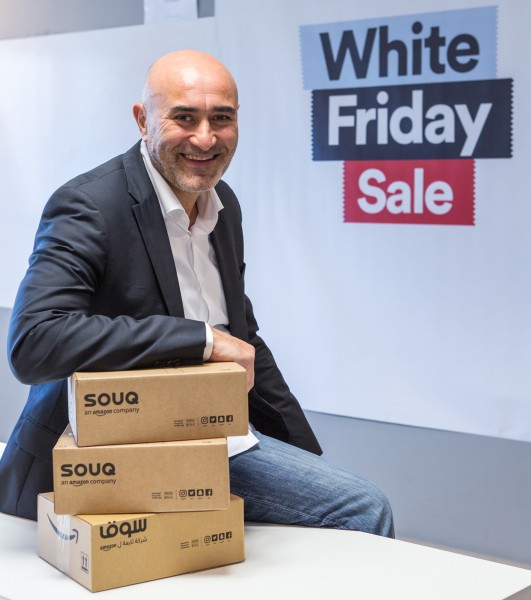 In line with Amazon's core principles that focus on customer obsession, invention, long-term thinking and operational excellence, SOUQ has invested heavily in operations by expanding its Fulfillment Centre (FC) facilities, upgrading technology, increasing resources and adding pickup points, to prepare for the high volume of orders expected during the shopping extravaganza.
SOUQ's annual White Friday sale is set to take place from Wednesday 22nd November to Saturday 25th November, where the online retailer hopes to offer customers across the GCC and Egypt deals to match the lowest prices in the region on more than five million products.
Commenting on the customer-centric advancements, Ronaldo Mouchawar, CEO and co-founder, SOUQ.com, said, "Energy and hustle in the company is exciting and White Friday brings out the best in each of us. We have already started to incorporate Amazon processes and systems to augment our combined passion to create a great experience for customers. Our teams have been working diligently for six months to source exciting and interesting deals, and prepare for the increased demand to ensure an exciting, seamless shopping journey for SOUQ's customers."
Meanwhile, for the first time, customers will have the option to pay even more conveniently as SOUQ rolls out its credit card on delivery option in the UAE. The company is also launching more pick-up points for customers in new locations to collect their shipments during the event.
Commenting on the company's plans for 2018, Mouchawar added: "We are, quite simply, much larger than we were a year ago and we are preparing the business to grow substantially and significantly in the year ahead. We are most excited about this new chapter in our growth story as part of the Amazon family. We look forward to incorporating their incredible technology to maintain a relentless focus on having effective and efficient operations to further improve the quality of our digital infrastructure, our products and services and, ultimately, better serve all of our company stakeholders, from customers, to employees, partners and sellers."