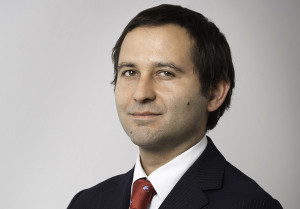 Kaspersky Lab has announced the appointment of Ovanes Mikhaylov as its new Managing Director in the Middle East.
Mikhaylov has been at Kaspersky Lab for the last 10 years, and will be responsible for strategic planning and implementation in his new role.
"The Middle East is an interesting and rapidly developing market that understands the importance of IT. I'm looking forward to applying my international experience in management and sales here," Mikhaylov said. "One of the most important tasks ahead of us will be strengthening our partner network in the region, helping local companies boost their own business while expanding Kaspersky Lab's customer base, and making security solutions available with high-quality services",
Mikhaylov joined Kaspersky Lab in 2004 as a Channel Sales Manager of the International Distribution Department in the company's headquarters in Moscow.
He is now based in Dubai, UAE, reporting directly to company Chief Business Officer Garry Kondakov.