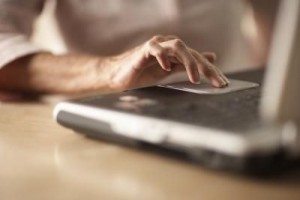 The Kenyan government has said that it has no intention of censoring what citizens do online or of closing access to social media networks in the country, despite facing challenges of identifying and tracking down people behind online hate speech.
Kenya's decision may have a ripple effect on other countries in the region, including Zimbabwe, that are scheduled to hold elections this year and next. In fact, Zimbabwe's coalition government last week used social media networks to urge voters to adopt a referendum on a new constitution.
Kenya's move is a counter to an online censorship trend that is developing in some African countries, including Malawi and Zambia.
The Malawian government has come up with a bill, the E-Bill, which gives powers to the government to regulate and control online communication. The E-Bill introduces the concept of government-appointed cyber-inspectors, who would have the power, among other duties, to monitor and inspect any website or activity on an information system in the public domain and report any unlawful activity to the regulatory authority.
The Zambian government is also working on legislation that would closely monitor what people do online and arrest those perceived to promote hate speech against governmental authorities.
"Social media is here to stay and I think the best African governments can do is to urge citizens to be responsible online as opposed to monitoring what people do online or to banish social media," said Amos Kalunga, telecom analyst at Computer Society of Zambia.
But this week, the Kenyan government said it would petition Facebook and Twitter to learn the identities of people perpetuating hate speech in the country. The east African country wants the two social media networks to uncover people who have been sending hate speech online and bring them to book.
Kenyan Ministry of Information and Communication permanent secretary Bitenge Ndemo said the Kenyan government also wants to meet Facebook and Twitter management teams to work out modalities of controlling hate messages from spreading on the platforms.
"We are trying to control online hate speech. The first step we have taken is to meet the management teams of Facebook and Twitter to work out the modalities," Ndemo told the steering committee on media monitoring Wednesday.
Ndemo said the Kenyan government, working with service providers in the country, has successfully managed to block hate messages sent by SMS.
More than 300,000 hate-speech-related messages are blocked every day by mobile phone operators in the country, he said, adding that the move is aimed at curbing the spread of negative messages during and after the elections.
More than 1,200 people died in Kenya in 2007 following the disputed elections that forced a unity government.
The rise in the online posting of hate messages comes just two weeks after the country successfully held peaceful elections that were won by Uhuru Kenyatta, currently facing crimes-against-humanity charges at the International Criminal Court in The Hague.
In January this year, Nigeria, Africa's largest telecom market by investment and subscription, became the first country in Africa to refuse to censor online activities by Nigerians or to shut down social media networks, despite those networks being used in criminal activities such as abductions and killings in the oil-rich African country.