DISTREE Events has announced the keynote topics and speaker lineup of the upcmining DISTREE Middle East 2017, which will be held on 8th to 10th May at the Meydan Hotel in Dubai.
The event is set to bring together hundreds of senior executives from consumer tech vendors, distributors, retailers and e-tailers.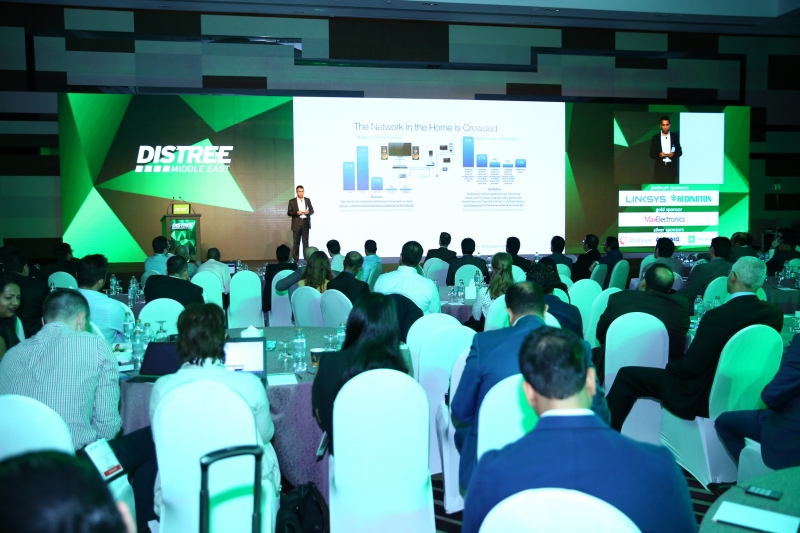 Key topics that will be highlighted during event include new e-commerce models, omnichannel strategies and changing consumer behaviour, which will be addressed in a series of keynote presentations by industry experts.
Event Partner GfK will deliver the opening keynote on 8th May, entitled, 'How Tech Trends will Change Consumer Behaviour'. Presented by Gernot Teufel, global director, IT and Distribution, GfK, the keynote will cover a variety of topics from virtual reality (VR) to Smart Home, mobile payments to wearables.
Stephane Paraiso, managing director, Azur Digital, an independent management consultancy specialised in omnichannel commerce based in Dubai, will deliver the event's keynote called, 'E-commerce in the GCC – The Dawn of a New Era' on 9th May, the second day of the event.
Azur Digital will delve further into some of the recent multichannel initiatives launched by key players in the region and consider the potential implications for both traditional and online retailers once Amazon is active in the region.
During the second day, Howard Davies, co-founder and CEO, CONTEX, will deliver the third event keynote, entitled, 'Omnichannel – The New Normal'. The presentation will include the latest omnichannel research and examine retailer attitudes to omnichannel business models.
CONTEXT will examine what retailers are doing with regards to omnichannel strategies and explore the opportunities and risks related to business transformation. Using local Middle East case studies, CONTEXT will also look at how services can act as a key differentiator for consumer tech retailers.
Liam McSherry, marketing director, DISTREE Events, said, "The Middle East consumer tech retail channel ecosystem is evolving fast and all vendors, distributors and retailers need to be aware of the changes that are happening and position themselves for future business success."
DISTREE Middle East 2017 is a trade-focused event that unites consumer technology brands with the regional go-to-market ecosystem. Participants can pre-schedule one-on-one meetings with other delegates attending the event, enabling them to target specific markets or channels for their product portfolio
"As a focused regional consumer tech retail channel event, DISTREE Middle East offers an incredible opportunity for all delegates to make new contacts, discuss current issues and formulate new business models and partnerships. In an omnichannel market, the traditional vendor-distributor-retailer-consumer product channel is being reworked and reinvented," he added.