Red Hat has announced that the King Abdulaziz University has been signed as a Red Hat Academy Partner in Saudi Arabia.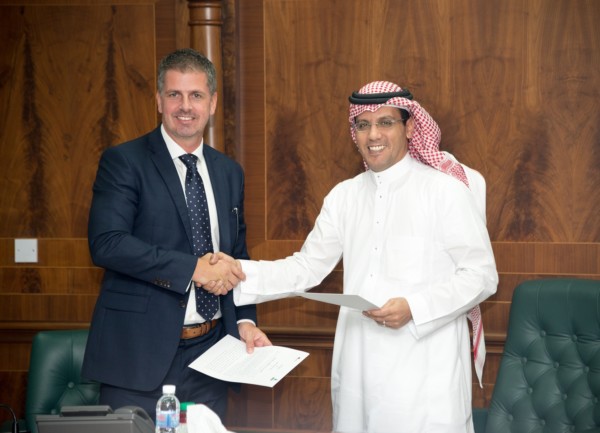 Red Hat Academy is an open source education programme that provides turnkey curriculum materials for educational programmes in high schools and institutions of higher education worldwide.
The university will now offer Red Hat courses and exams to current students, who will receive hands-on instruction, curriculum and labs, performance-based testing, and instructor support.
King Abdulaziz University was established as a national university aiming at spreading higher education in the western area of Saudi Arabia.
The University highlighted that it not only has the regular students programme but it also has the external programme to make it easy for all students to get higher education.  With a continuous commitment to knowledge development, research, innovation and entrepreneurship, King Abdulaziz University will now be offering Red Hat´s curriculum across many of Red Hat's most popular platforms, including Linux, middleware and cloud technologies.
Students can also improve their skills by enrolling in some of Red Hat´s most popular certification exams, such as Red Hat Certified System Administration (RHCSA), Red Hat Certified Engineer (RHCE), Red Hat Certified System Administrator in Red Hat Openstack, Red Hat Certified JBoss Administrator (RHCJA) and Red Hat Certified JBoss Developer (RHCJD).
Lee Miles, general manager, Red Hat Middle East, Turkey and Africa, said, "We are very pleased to associate with King Abdulaziz University as a new Red Hat Academy partner in the Kingdom of Saudi Arabia. Red Hat Academy turns academic institutions into centers for enterprise-ready talent by outfitting them with Red Hat training. Now, with the support from King Abdulaziz University, talents from Saudi Arabia will have the opportunity to get trained and certified in Red Hat's most in-demand technologies and gain access to platforms that will help them connect to Red Hat communities and employment connections. We trust in King Abdulaziz University and their commitment to prepare students for a successful career in open source information technology."