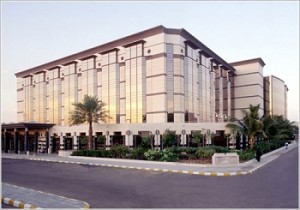 Internationally recognised hospital and the biggest research facility in Saudi Arabia, King Faisal Specialist Hospital and Research Centre, has selected Dell to deploy its complete virtualisation solution, Dell announced today.
Dell will consolidate the hospital's 500 physical servers down to 50 with 450 virtual servers, which will simplify IT management, increase the centre's processing capacity and allow the hospital to quickly integrate a medical cloud computing environment in the future.
"Dealing with people's lives leaves no room for technology glitches, so we turned to Dell for their highly available solutions and are relying on their support for our total IT infrastructure," said Waheed Khayyat, IT infrastructure manager at King Faisal Specialist Hospital.
"With plans to offer a comprehensive suite of services as part of the Kingdom of Saudi Arabia's e-Government project, King Faisal Specialist Hospital aims to continue to improve the patient experience to support the growing number of public users with Dell's technology," Khayyat added.
Designed to maximise server utilisation, the solution will help increase efficiency that has become vital to the hospital as the number of devices connected to the network – including PCs, notebooks, tablets and mobile devices – continues to grow.
Dell will deploy a virtualised infrastructure solution, including VMware vSphere 5.0, SRM and cloud director Veeam management suite, Citrix XenApp, Dell Compellent arrays for production and disaster recovery, Brocade FC Switches and Dell blade servers.
Dell Services is also providing virtualisation consulting and implementation support, technical training for the hospital staff, onsite knowledge transfer, ProSupport, and continued infrastructure support.  To improve security and availability, the hospital has also built a separate disaster recovery centre, powered by Dell's business continuity solutions.
"King Faisal Specialist Hospital relies on world-class technology to deliver healthcare solutions, and they needed the best and latest solutions in keeping with the highest standards of the hospital. We are honoured to help support the hospital in making a difference in the Kingdom," said Dave Brooke, general manager at Dell ME.
According to IDC Server Market Research Results for Q3 2011 (July through September), Dell is number one in x86 servers in Saudi Arabia with the highest market share of 48.6%. It has also increased its server sales in the Kingdom by 111.8% compared to Q3 2010.