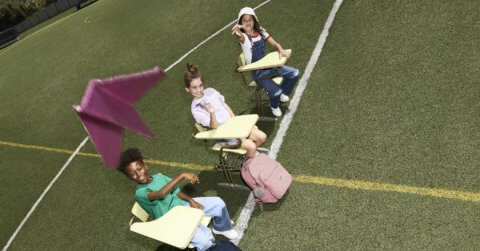 As kids in UAE are gearing up for their new academic year, Kipling, a bags & accessories brand retailed by JASHANMAL Group is all set to make going back to school awesome! They've got their Back to School 2023 collection with some really great deals that you would not want to miss.
Enjoy an incredible offer of up to 25% OFF on all your school utility purchases and, as an added bonus, receive a Free Gift to complement your Backpack! Who could resist such a deal, right?
Now that we have your attention let's talk about their collection. Kipling's bags are not only stylish, but they're also tough and ready for action. They've got this perfect combo of looking great and being super useful, making sure your kid is all set for an amazing school year.
The Back-to-School collection is totally built to fit every student's needs. They've got all sorts of options – from everyday backpacks for the little ones to the big kids in primary school and even teenagers. But wait, there's more – Laptop Bags, Wheeled School Bags, and a bunch of Bag Accessories like super cool Lunch Bags and Pencil Cases.
You can find Kipling's awesome stuff at KIPLING, JASHANMAL, and a bunch of other top-notch stores. Oh, and don't forget they're also online, so shopping is a breeze. Get ready to make this school year the best one yet with Kipling!
QUICK DEETS
What: Kipling is Ready to Takeoff- Enjoy 25% off and a Complimentary Gift!
When: On going
Online:  www.kipling.co.ae