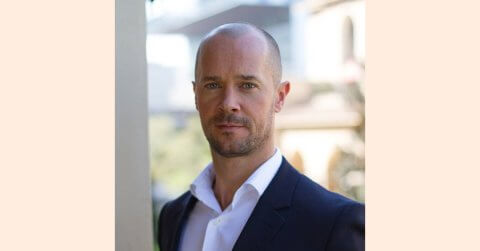 By Kieran Hernon, VP of Digital Identity Sales EMEA & APJ at Entrust.
Innovations like digital and hybrid identity solutions are a double-edged sword for business and security leaders. On the one hand, these solutions are driving convenience and higher issuance for users, which leads to a more satisfying user experience. On the other, their rapid emergence in the market means business leaders may have more questions than answers when it comes to implementing them. For example, what's the best way to validate identity? How interested is the public in digital identity? As identity becomes more digitised, how can individuals protect their personal information?
To find the answers to these and other questions, the Entrust Cybersecurity Institute surveyed 1,450 consumers across 12 countries globally (including respondents from the UAE and KSA) to investigate their experiences with three topics that will define the future of identity: password less authentication, hybrid identities, and ownership over personally identifiable information.
The report uncovered three key takeaways that will shape the future of identity.
Biometrics are poised to dethrone passwords
Passwords have served as the standard for protecting digital goods and services since their inception in the 1960s. But as Mark Ruchie, chief information security officer of Entrust says, "Passwords are a necessary evil that is becoming less necessary by the day".
User and behavioural biometrics are powering new authentication solutions that offer consumers a much more convenient user experience than passwords. Consumers also believe these options are more secure than passwords. In fact, Entrust's report found that 54 percent of consumers believe fingerprint scans are the most secure authentication method, followed by facial recognition technology (44 percent) and 41 percent of consumers voted SMS one-time passcodes (OTPs), making it the third-most secure form.
Education around digital identities has a long way to go
Digital identities have exploded in popularity in recent years, with the market expected to reach $70.7 billion by 2027. Globally, many consumers are still confused about what a digital identity actually is, but this is not the case in our region.
For example, in the Middle East, 71 percent of survey respondents state that they have an electronic ID, versus 27 percent globally, which reflects the adoption of electronic IDs by the UAE and KSA as leaders in digitisation of governmental services and practices. With high regional electronic ID awareness and usage, respondents are largely in favour of the concept, with around 91 per cent of Middle East respondents in favour of electronic IDs.
Decentralised identities could empower consumers to take ownership of their data
The fight for data privacy is divisive. Some users are fiercely protective of their data, while others accept pervasive data sharing as a necessary trade-off for access to digital goods and services. The seemingly endless sharing of data with banks, employers, and online marketers may be one reason why 73 percent of respondents in the Middle East believe that the issuer (e.g., governments) or data controller (e.g., retailers or big tech) should own consumer identity information and credentials.
While consumers globally are split down the middle when it comes to how comfortable they are with organisations owning and storing a digital identity for them, 65 per cent of Middle East respondents trust in and are comfortable with this practice as long as it simplifies their experience accessing an app or service. One can say there still exists a lack of confidence in whether organisations can be trusted to keep their data safe, but these fears would likely dissolve if users had the option to manage their personal information themselves. This is exactly what decentralised identities hope to accomplish.
While still in the experimental stage, decentralised identities give individuals greater control over their data, while equipping organisations with the information they need to provide personalised experiences.
Download the Future of Identity report
The future of identity is changing. As new solutions continue to emerge, enterprises, employers, and governments need to find ways to maintain high-quality security and convenience with their users. Both physical and digital credentials are necessary, but don't be surprised to see that change as the universality and interoperability of identity solutions improves.
Download Entrust's "Future of Identity" report to take a deeper dive into consumer sentiment toward the evolving identity landscape and how your organisation can navigate the change.