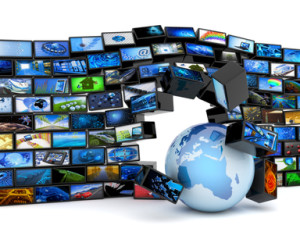 China and the US are the top two countries with the greatest potential to drive technology breakthroughs and likely to have a global impact in the next four years, said KPMG that released results of a survey recently.
KPMG's 2013 Global Technology Innovation Survey draws insights from 811 executives in the global tech sector – from technology industry start-ups, mid-sized to large enterprises, venture capital firms and angel investors, according to the company in a statement.
Survey results reveal that 37 percent of the respondents think the US shows the most promise for disruptive breakthroughs, while 24 percent cited China, and 10 percent predicted India. The US and China tied for the top spot (30 percent) in the 2012 survey.
Fewer execs believe tech innovation centre will move from the US to China
Separately, fewer executives (33 percent versus 44 percent in 2012) believe the tech innovation centre of the world will shift from Silicon Valley to another country in the next four years, the survey noted. Still, 49% of respondents from China said they think the technology innovation centre will move away from Silicon Valley, down from 60% in 2012.
"China continues to innovate at impressive speed. We believe that domestic consumption in the country will drive the majority of new innovation," said Egidio Zarrella, partner, Clients and Innovation Consulting, KPMG China. "China will innovate for China's sake – this is supported by Chinese consumers who are driving the desire for local brands, which are unique to this market."
This year the survey also debuts a confidence index gauging each country's prospects for tech innovation, according to KPMG, adding that the index is based on tech leaders in each market rating their country on 10 success factors including talent, infrastructure, incentives, and capital.
China scored 64 out of 100, ranked fourth jointly with Singapore, after India, Israel and the US. China's score was driven by its availability of talent, access to capital and mentoring and innovation networks, however it was rated a lower mark for its educational system.
Cloud, mobile, digital media to fuel innovation
In terms of the technologies to fuel innovation, respondents from China said cloud (35 percent), mobile (22 percent) and digital media (7 percent) will enable the next indispensable consumer technology in the next three years. The rankings are somewhat different from the global results where the top choices are mobile (32 percent), cloud (29 percent) and biometrics – gesture/facial/voice (4 percent), said KPMG.
When asked which technologies would drive business transformation for enterprises, cloud and mobile ranked as top two choices for both China and global respondents; artificial intelligence ranked third in China, compared with big data/analytics globally.
China's technology executives said they believe mobile innovation has advanced significantly, and much quicker than other regions of the world; consequently they are increasingly focusing on cloud innovation, the survey noted.