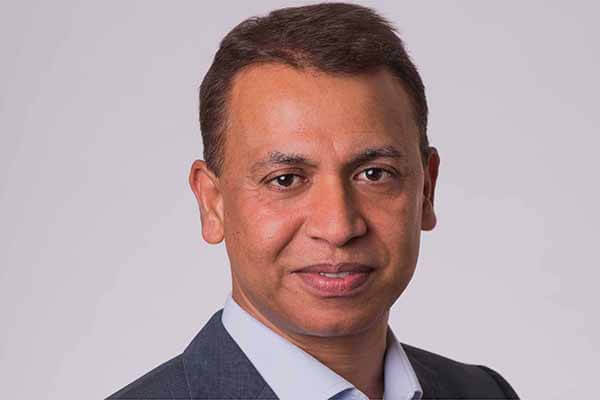 New Linksys research shows holidaymakers from the Middle East demand round-the-clock connectivity – even while abroad.
Much has been said about the 'digital detox' – in which web-weary travellers seek screen breaks while vacationing.
Yet new research by Linksys suggests the trend isn't gaining traction; conversely, tourists now consider internet access an integral part of their holidays.
"Most Middle East travelers want to be connected all the time, wherever they are, just like at home," said Amanulla Khan, managing director of Linksys Middle East, Turkey and Africa.
"This insightful research shows that we have become more dependent on Wi-Fi even when we travel and consider it a basic need."
Linksys commissioned a consumer study of 8,000 people, and found that Middle East-based participants valued internet access even more highly than those in Western Europe, demanding the same level of connectivity while on trips as they did when at home and declaring it an absolute must.
No signal, no stay
Only a tiny percentage of people surveyed said they would be prepared to 'switch off' completely by going offline for the duration of their break.
Lack of internet access was a no-deal for Arab travellers' choice of accommodation, 95.2% of whom said they would refuse to book anywhere where the web was unavailable. This sentiment was most marked amongst UAE residents, 96% of whom ranked this a top priority, compared with 94.4% of Saudi residents. More remarkably, around half of the Middle East respondents questioned would definitely choose alternative accommodation due to a lack of Wi-Fi connectivity and a third would strongly consider staying elsewhere.
The survey found 92.9% of Middle East-based respondents rated Wi-Fi availability as a deciding factor when planning a holiday. Just 1.5% of Middle East participants didn't consider Wi-Fi important at all, and 3.3% rated it 'not very important'. UAE residents valued it slightly higher than their counterparts from Saudi Arabia – 94% versus 91.8%, respectively.
Conversely, participants from Western Europe placed less of an emphasis on connectivity. The British residents valued it most highly – 82% considered it essential – in contrast with 75.3% of German residents.
Home from home
When travelers from the Arabian Gulf vacation in their home countries, access to Wi-Fi is a huge factor – 94.8% of these respondents considered the presence of Wi-Fi to be important.
In contrast, only 77.3% Western Europeans rated this important. The situation was similar for those traveling to other countries: 82.3% of Middle Eastern travelers versus 67.5% of Europeans said Wi-Fi was a necessity. Some 84.4% of Saudis demanded it, followed by the UAE in the second spot with 80.2%.
Khan said the results were clear – a lack of Wi-Fi really could be a deal-breaker. He added, "When we are home, we take it for granted that we have Wi-Fi to stream on our 4K TVs, smart speakers playing our favorite music, laptops, PCs, and tablets to work from home and do homework as we connect more and more smart IoT devices to our networks."