CNME Editor Mark Forker secured an exclusive interview with Lenovo executives Giovanni Di Filippo and Per Overgaard to find out more about the vendors aspirations to be the largest infrastructure solutions provider on the planet.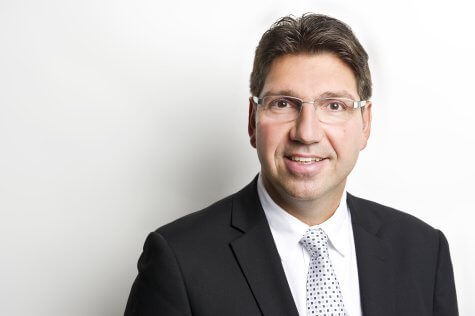 Lenovo have firmly established themselves as one of the top three technology vendors in the world, renowned for its ability to continuously innovate in a bid to address the acute pain points and challenges for their customers.
Giovanni Di Filippo, President for EMEA, Lenovo Infrastructure Group, joined the company in 2019, and he singled out the vision of Lenovo Chairman Yang Yuanging has a key factor in its emergence as a major player in the data center space and provider of intelligent infrastructure solutions.
"I think it's very important to highlight the role of our chairman Yang Yuanqing, who is really driving our vision and overseeing the exponential growth we are enjoying in all our markets globally. I recently had the opportunity to spend a few days with him, and he told me that by 2024, he wants Lenovo to have multi-billion-dollar growth over that period. Today, we are a $60 billion-dollar company, but by the end of our fiscal year we will be a $70 billion-dollar company, so over the next 3 years we are aiming to continue that growth trajectory. That's the ambition and that's the expectation of Lenovo and he wants us to become the largest infrastructure solutions provider on the planet," said Di Filippo.
Now many cynics will argue that all multinational companies are guilty of having weighty expectations when it comes to their goals and ambitions, but as we all know talk is cheap. However, as Di Filippo pointed out, this isn't the first time that Yuanging has had to what some might perceive as an unrealistic goal.
"Some might say that every company was always set lofty targets in a bid to maintain its growth and solidify its position as a market leader, because we know that in the technology and IT space if you stay still and don't evolve then you die. However, in 2013, Yuanging said he wanted Lenovo to be the No.1 PC company in the world, and today we are the No.1 PC provider on the planet, so I am extremely confident we will be the biggest infrastructure solutions player in the market," said Di Filippo.
Interestingly, Di Filippo believes that Lenovo suffered in terms of its 'identity' when it came to their product portfolio amongst its industry peers, as it had been labelled simply as a PC and laptop company, but as Lenovo's EMEA President stressed its data center business was the 'best kept secret' in the industry.
"When I joined Lenovo two years ago, I quickly discovered following a series of meetings with my executive leadership team that we were the best kept secret in the IT industry. The data center piece within Lenovo was incredible but not enough people within the IT ecosystem were aware of it. When I started to travel and exchange information with customers, partners, and analysts I realized that a lot of people when they hear Lenovo automatically think notebook, laptop, and PC. They did not think data center," said Di Filippo.
That was obviously a big concern for Lenovo, but Di Filippo and Lenovo decided to set the record straight and that it is how they created their 'Think Human' thought leadership campaign.
"We needed a vehicle to transport the message in terms of what we are at Lenovo are standing for, so we created a mantra and a vision entitled 'Think Human'. I then did a series of interviews and podcasts, which received a great reception and generated a huge response, so the best kept secret was suddenly unleashed to the rest of the world. I wanted to spread the word that we are so much more than just a notebook, laptop, and PC company, and that we are a very serious contender when it comes to infrastructure solutions," said Di Filippo.
Lenovo has enjoyed phenomenal growth in the EMEA region and has seen growth of 30% in the last six months, and as the saying goes 'the proof is in the pudding', and that is certainly the case when it comes to Lenovo's figures.
"Over the last eight quarters we have been growing double-digit premium to market. We measure success on double-digit premium to market, but what does that mean? Essentially it means that we need to grow faster than everybody else. If our market is growing by 2% which it is, then we are growing by 20%, so the premium to market is 18%. We are witnessing unprecedented growth, and the interesting aspect is that it is not going to slow down," said Di Filippo.
Di Filippo claimed that Lenovo would have achieved even greater levels of growth if it had access to all its supplies, but such is the confined nature of our new environment that has not been possible. He has been well-placed to see firsthand the acceleration of digital transformation across the region and provided an illustration of the sheer scale and speed of some transformations.
"We got a request from a government entity on a Thursday night to enable 5,000 of its employees to work from home, and it needed to happen within the next 7 days. The request happened on a Thursday, on the Friday we conducted the architecture on this solution, on the Saturday the Ministers approved the budget for the project and on the Sunday, we got the PO, and three days later we delivered the entire infrastructure. I have been working in this industry for over 30 years, and I've never seen this done before. Traditionally, when working with public sector companies it takes 12 months to deliver this type of project, so this was a real illustration of how the pandemic accelerated intelligent digital transformation across the Middle East," said Di Filippo.
Lenovo's business is in rude health in the EMEA region, and Di Filippo cited its balanced business models as the key factor in its success in the market.
"If you look at our total business operations globally then the EMEA region accounts for around $16 billion. We do $2 billion in infrastructure solutions and that will grow exponentially. However, the beauty of that is when you look at it from a Lenovo ISG perspective it is very well balanced between the cloud and the hyper-scaler business and enterprise public sector and SMB business and that is allowing us to achieve huge levels of new growth across a number of different industry verticals," said Di Filippo.
Per Overgaard, Executive Director for Lenovo ISG EMEA, is one of the most respected figures in the IT ecosystem and he has enjoyed a decorated career in the industry. He has been tasked with the responsibility of driving the direction of Lenovo's ISG (Infrastructure Solution Group) for the EMEA region.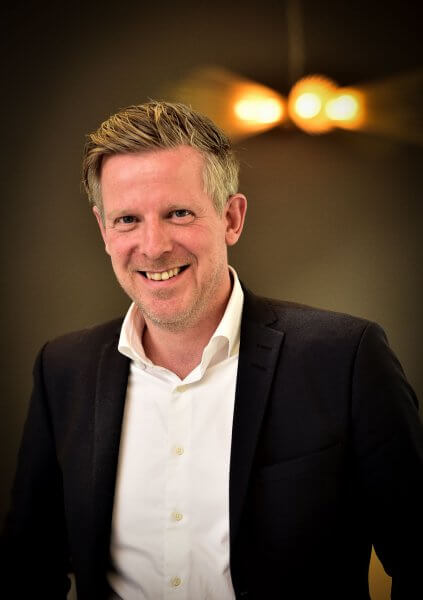 A recent report commissioned by Gartner found that more and more governments are investing in AI, but many within the workforce remained skeptical of the integration of AI into their processes. When asked for his views on the research, he bemoaned the amount skepticism that still existed amongst some – but reserved strong praise for the approach adopted by the UAE when it comes to deploying AI.
"Unfortunately, there is a lot of misinformation on AI, and many people are speaking about AI without fully understanding the technical perspective behind the technology. I think many of them have been watching too many movies and believe the implementation of AI is going to serve as a pathway to some sort of dystopian future. However, in the Middle East they have taken charge when it comes to AI, primarily because the people who run businesses have already made the decision that AI is going to help them and is going to give them a competitive edge. AI is quite simply a tool that is going to give you competitiveness, and if it is leveraged and used correctly then it will be a massive advantage for companies as it will add new revenue growth and generate new customers for them," said Overgaard.
Our dependency on technology and applications is immeasurable in the digital economy we now find ourselves in and that has resulted in some ICT analysts labelling this era as the 'experience economy' and again as Overgaard points out the use of AI can fuel better experiences for us as consumers.
"If you look at my generation versus the next generation then the big difference will be that they will all be searching for smarter alternatives, because if you want to do business then everything will be digital. The physical world will be something of the past, and the physical world will play a very small part of the buying experience to any company, which essentially means that the buying experience with a digital platform must be giving you something new. Now to do that they need to profile you, so that when you engage with a digital platform the more that they know about you the better the buying experience will be and AI can empower businesses to do this without compromising GDPR rules and regulations," said Overgaard.
We know that data is the new oil and any company that wants to thrive and survive in the digital economy must have utilize its data to inform their decision making to be more efficient and cost-effective. What we also know is that all data in the future will be generated at the edge, but what does edge really mean?
"Edge is a platform for innovation. It is a new form factor that you can put into almost any environment. It can sit in full production environments, it can be solar-powered, and most importantly of all it has 5G connectivity, which means it can be anywhere everywhere. The conceptual idea of Lenovo's edge server is that it is another form factor that in some of our products has full enterprise security. When it comes to the data center itself, full enterprise security means that if you open the lid of the server then it will delete itself, and you won't be able to break into any parts of the company," said Overgaard.
In addition to this, the dynamic Lenovo executive said the edge also gives you different connectivity options depending on where and how the customers wants to use it.
"When people talk about the edge what they really mean is we have some scenarios where it makes sense for us to do something with the data we are picking up, or it makes sense to have a product that we can ship anywhere without IT personnel being present. We have a solution in which we can package the server at our factory, and we can put a USB key with the server and can ship it anywhere in the world, you can then screw it into the wall, and put the USB key into the server and that gives you a connection into your IT infrastructure, now that's all done through the edge," said Overgaard.
Overgaard also said one of the biggest factors driving demand for edge solutions is the reality that you can't rely on hyper-scalers due to issues such as latency, and he stresses you need another 'alternative'. 
"To be honest the fact of the matter is that you can't depend on the hyper-scalers because of latency and the way we are going to treat everything in the future. We just can't rely on everything going into the cloud, so there must be an alternative, and that alternative is to take 5G and chop 5G up into smaller bits, so you can have different scenarios inside the edge server which gives you the flexibility and autonomy that empowers you to drive your business in the direction that you want to take it," said Overgaard.