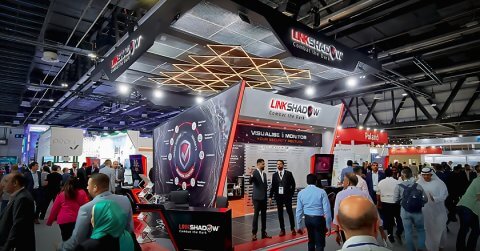 At GITEX 2023, LinkShadow, a global leader in intelligent Network Detection and Response (iNDR) will present a dynamic approach to cybersecurity posture – the Cyber Security Mesh Architecture, an innovative concept that is transformative especially in an increasingly interconnected and dynamic digital landscape.
LinkShadow's expertise in iNDR has made a significant impact on CISOs and SOC Teams with its advanced capabilities to detect and respond to cyber threats in real-time. This includes monitoring network traffic, identifying anomalies, and using machine learning algorithms to detect and mitigate threats promptly.
The LinkShadow Cyber Mesh Platform is the central component in this new concept which provides an inclusive and interconnected framework for managing a customers' cyberspace.  It encourages a more flexible and adaptive security model that is best suited to the evolving nature of the cybersecurity sphere.
Patrick Ramseyer, VP EMEA, LinkShadow stated, "The Cyber Security Mesh Architecture (CSMA) is a game-changer and can bring about a paradigm shift in how enterprises approach cybersecurity. By leveraging the CSMA, LinkShadow aims to offer enterprises the ability to enhance their overall cybersecurity status with better protection for remote and cloud-based assets, improved threat detection capabilities, and a more adaptive and responsive approach to cybersecurity".
"We are extremely excited to showcase the LinkShadow Cyber Mesh Platform to the global audience at GITEX and look forward to engaging extensively and to share more insights on the technology through our discussions and demos opportunities", He added.
Presenting this concept at GITEX, a prominent technology event, indicates LinkShadow's keenness to showcase its innovative approach to a broad audience, potentially garnering interest from organisations looking to enhance their cybersecurity stance.
The LinkShadow teams in Hall 25 – Cyber Valley will be available for a one-on-one meeting or demo session. Reach out to them via: https://www.linkshadow.com/gitex2023