Middle East, October 5th, 2021: Linksys, a global leader in wireless networking products, will be taking visitors to this year's GITEX Technology Week through a preview of how future homes and offices can enjoy better, faster, and stronger connectivity.
A particular emphasis is being placed on enterprise-grade networking performance and security. This follows a strategic alliance between Linksys and Fortinet announced earlier this year, wherein Fortinet has already made a strategic investment of USD160mn in Linksys. The result of this alliance is to deliver enterprise-grade connectivity and security, with unparalleled quality of service, to organisations that need to provide seamless and secure connectivity for their employees to efficiently work from home. The partnership will also address the issue of the homework gap among students as schools are re-opening with hybrid models for learning. The introduction of Linksys HomeWRK for Education is intended to help address this issue.
Given the accelerated rollout of 5G infrastructure in the Middle East today, Linksys will be showcasing an all-inclusive lineup of 5G routers and hotspots that enable consumers and businesses to make the most of the technology's enormous capacity. Linksys estimates that the average consumer will go from 2.3 GB of mobile data per month to 11 GB, tapping into 5G-enabled experiences such as 4K video streaming and high-performance gaming.
These 5G-enabled experiences will be further enhanced through Linksys Wi-Fi 6 technology. Today, Wi-Fi 6 is the premium standard of Wi-Fi technology delivering the essential speed, coverage, and capacity that the latest devices need. Linksys's Wi-Fi 6 routers offer four times the network capacity of previous Wi-Fi 5 generations and feature Velop Intelligent Mesh technology—which now works with Apple HomeKit—making an upgradable system that expands with easy-to-add nodes. Linksys is also previewing at GITEX its Wi-Fi 6E technology that leverages the 6GHz band for uncluttered channels with more capacity, a stronger signal, and faster data transfer for smart home and bandwidth-heavy devices.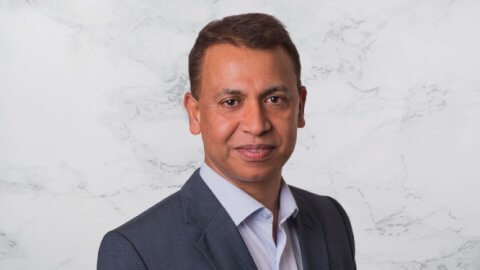 Amanullah Khan, Managing Director for Middle East, Turkey & Africa at Linksys, said: "Wherever individuals may be located, the ability to seamlessly connect to a reliable, high-speed network has never been more important. It is a tool that enables you to create, unwind, and connect with others. A new breed of Linksys solutions has been designed so that Wi-Fi is the least of one's worries, and to allow them focus on the connections that really matter".
Its latest hardware solutions are complemented by a range of unique software-driven features on the Linksys App. Users can manage their Wi-Fi network remotely from any mobile device, while the Linksys Shield feature lets home users block unwanted content and manage their family's Internet usage.
GITEX visitors can also see a demo a range of other business-led offerings including the Linksys Cloud Manager, and how the company has been broadening its relationships with leading Internet service providers in the region.
Linksys will be located at GITEX Technology Week in Zabeel Hall 2 – Booth C10.