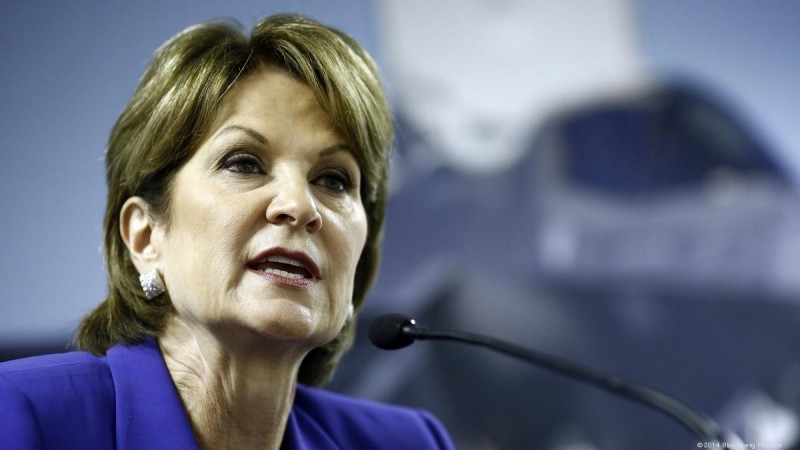 The global chief executive of aerospace and advanced technologies firm Lockheed Martin has said that the UAE is one of the world's leaders in understanding the importance of innovation, as well as ensuring its youth are equipped with STEM skills and the appropriate educational opportunities.
Speaking at the Global Aerospace Summit at the St Regis Hotel in Abu Dhabi, Hewson highlighted the UAE's long-term collaboration with the Maryland-based firm, and said that national security was a key step to enabling an innovative culture.
"The UAE is an example of what can be achieved when wise leaders put sound policies and innovations in place," she said. "We're proud to have partnered with the UAE for four decades.
"Partners sharing a vision for security is the cornerstone for transformative partnerships. National security is needed for economic growth and human progress. When a nation is secure, it allows entrepreneurs and innovators to take risk. As nations around the world face unprecedented and asymmetric threats, fielding innovative technologies is more critical than ever."
Hewson went on to add that in order to remain competitive, governments need to continually consider new technological approaches in order to advance their societies.
"Unleashing the power of innovation is not just key element of security, but a driver of economic growth and competitiveness. Few nations understand that as well as the UAE. The innovation mindset is a catalyst for transformative partnerships. Innovation helps to ensure long-term employment gains and sustains national capacity."
Hewson went on to highlight the importance of collaboration between governments and the private sector in creating long-term economic opportunities. "To shape the future, public-private partnerships need to target every link of the economy to encourage innovation," she said. "We need to promote STEM education to achieve this. When we provide students with opportunities, we inspire them to great success. We've challenged students in the UAE to develop civilian and industrial applications. By giving them hands-on challenges, it gives them a pipeline to be innovators."