Smart Dubai has announced the launch of an online global platform to encourage the collaboration of smart city stakeholders worldwide.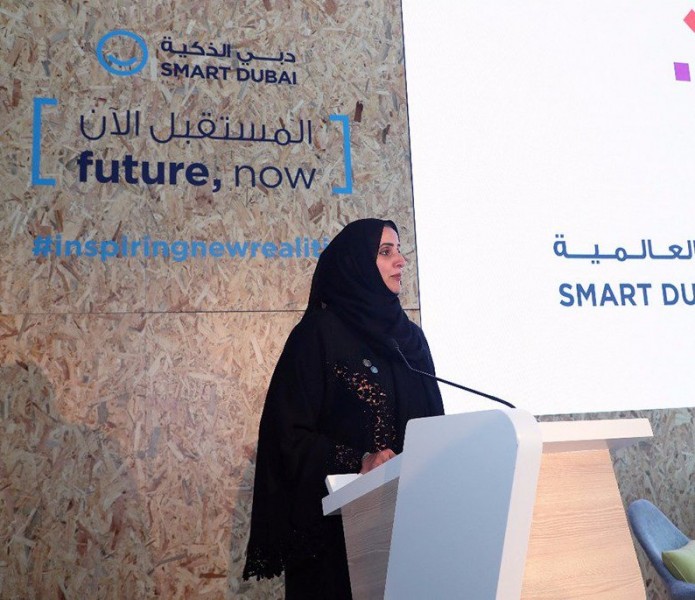 The Smart Dubai Global Network, which is live now, is the "largest international network" focusing on pertinent areas in the field of smart cities, including Big Data, artificial intelligence, paperless governments and Blockchain.
Speaking at the launch today at Dubai Design District, on the sidelines of Smart Dubai's annual Future, Now event, Dr. Aisha bin Bishr, director general of Smart Dubai highlighted how building smart cities will pave the way for a more sustainable and tech-driven future.
"With the launch of the Smart Dubai Global Network today, we are essentially taking a bold first step towards building the largest international network of smart cities," she said. "We'd like to extend our partnerships with both entities and individuals that share our passion for technology in a drive towards the Fourth Industrial Revolution, smart living, and spreading happiness throughout communities."
The network approach aims to be agile and flexible, without fixed time commitments and government structures. Members can join the network online from today, and become instantly visible to one another, enabling members to exchange knowledge around the implementation of smart city and technological initiatives, as well as encouraging efforts to support a start-up ecosystem to enhance skills development.
"We seek to position Dubai as an international hub for smart living, and the Global Network cements this vision of achieving global prestige and soft power through a knowledge-based economy," added Dr bin Bishr. "We therefore invite educational and research institutions, companies of all sizes and incubators to join the network and work hand in hand with Smart Dubai to spread happiness through technology advancement."