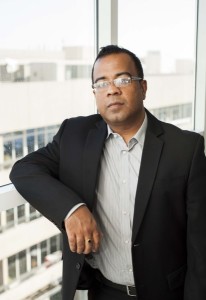 Technology solutions and services distributor Logicom has announced they are expanding their local operations in Kuwait and Qatar.
The office in Kuwait is located in the Hawally Business District, while the warehouse is based in the Ardiya area of Kuwait City.
In Qatar, the new office will be located in Doha City, Al Mansoura, with a warehouse in the Doha Industrial Area.
Logicom's investment in the new Kuwait and Qatar facilities is a direct response to its partners' needs in the region, in a move that is in line with the company's 2014 growth strategy.
Logicom is now in the position to offer its local partners access to the technologies and solutions from vendors including Adobe, APC by Schneider, Cisco, Citrix, CommVault, HP, Intel, Jabra, Kingtson, Linksys, Qnap, WatchGuard and WD.
Sajith Raj, General Manager, Logicom Dubai, said, "Logicom is taking its next strategic steps in Kuwait and Qatar in order to expand the company's multinational presence in the Gulf region. This is part of our continuous efforts to better serve our partners, and meet all our stakeholders' expectations, in any way and from any location we can. Leveraging on our international expertise and an expanded local presence in these countries, we look forward to providing even more opportunities for prospective vendors and partners in the region."