LookingGlass Cyber Solutions has announced the launch of its Cyber Guardian Network, the company's new partner programme led by industry veteran Laurie Potratz, the security firm's Vice President, Global Channels and Alliances.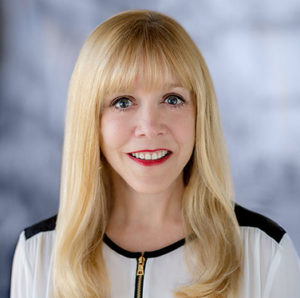 The Cyber Guardian Network focuses on "providing security solution providers the ability to partner with LookingGlass through one integrated programme."
The company aims to enable security teams to "confidently prevent, detect, understand and respond to prioritised, relevant threats throughout every stage of the threat lifecycle."
Key features such as deal registration, investment protection and global resources are also said to be beneficial to partners.
"We're really excited to partner with LookingGlass. The new Cyber Guardian Network is a best of breed Partner Program," said Dave Schlosser, SVP, Sales and Marketing, ThunderCat Technology.
"LookingGlass' dedication to delivering innovative security solutions to their customers, paired with a strong partner commitment, is a key component of their rapid growth. The programme enables and supports ThunderCat as we jointly help customers."
As vice president, Potratz is responsible for delivering a "comprehensive channel programme that empowers partners to deliver actionable threat intelligence to their customers."
Capitalising on her in-depth field and channel experience, she hopes to lead the company's global expansion and recruitment of cyber security partners across commercial and government verticals.
"This new partner programme initiative is uniquely designed to take full advantage of our integrated threat intelligence management solutions and provide partners a one stop shop for addressing their customers' threat intelligence needs," said Portratz. "We have a solid foundation and are actively recruiting to expand our partner network to jointly deliver next-generation threat intelligence solutions."