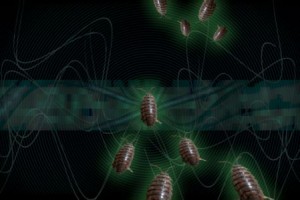 In the past, Malwarebytes started out focused on consumer-based malware, but now the San Jose, Calif.-based company says it's offering an enterprise product for desktop-based anti-malware detection and eradication protection.
Although the antivirus market is a crowded one, the startup has gotten attention from consumers because "we have one of the best malware removal engines," says Marcin Kleczynski , co-founder and CEO of Malwarebytes, which he launched in 2008 with private funding.
Malwarebytes Enterprise Edition, the new product out today, adds management capability intended to appeal to businesses that need a management console and reporting for desktop antivirus protection. Despite being a relative newcomer, Malwarebytes is carving out its own space with what it says is an anti-malware product that can handle zero-day malware incidents with more speed than many other antivirus products.
"The antivirus companies struggle with zero-day detection," says Marcin, who claims Malwarebytes sometimes even gains new users of its software because Symantec and McAfee have recommended Malwarebytes to quickly cope with some zero-day malware incident.
Marcus Chung, co-founder and chief operating officer, said the research team at Malwarebytes stays in close touch with other anti-malware firms, such as Symantec and Kaspersky, and the Malwarebytes product works in conjunction with other antivirus vendors' products.
The firm, which sees its role as being as much complementary as competitive to other antivirus software, says it uses signature-based and behaviour-based detection and prevention to stop polymorphic and zero-day malware. It says its specialized technology is called "Chameleon," but indicated it won't go further into technical detail about it at the present.
Two other co-founders include Doug Swanson, vice president of development, and Bruce Harrison, vice president of research, and the company now says it has 50 employees in all. Its consumer customer base is said to be a "few million" paying customers.
The Malwarebytes Enterprise Edition, available today, costs $1,395 for a 100-seat license. It's Windows-only, supporting XP, Vista, Windows 7 and Windows 8 operating systems, with software components intended to be run on Windows Server 2003, 2008 and 2008 R2.