August 8th, 2021, Dubai, UAE: MAST Consulting, a home-grown start-up part of the MAST Consulting Group, a UAE-based holding company, has announced the launch of its Customer Intelligence and Analytics App: CIAA. This App has been designed to provide a seamless ecosystem to consumers, as they interact with various brands as well as their service partners.
CIAA creates a strong digital ecosystem in which consumers can easily connect with brands to manage their assets, and also receive post-sales service support. CIAA is an integrated, innovative digital solution, that provides a completely personalised user experience for end consumers.
With the help of CIAA, brands can also monitor the overall performance of their service partners and ensure a higher level of consumer satisfaction. This will help boost the operational efficiency of the brands and service partners while preventing any kind of revenue leakage as they provide their services to their customers in a transparent manner.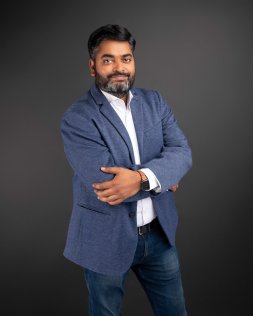 On the launch of Customer Intelligence and Analytics App, Abhay Pandey, the Founder of MAST Consulting Group, and CEO of MAST Consulting, said: "UAE is the land of innovation, opportunities and possibilities. At MAST Consulting, our vision is aligned with the larger goals of the UAE government. Our aim is to build an enhanced digital infrastructure for all our clients. Our latest digital innovation, CIAA, helps brands offer excellent customer service, build brand affinity, and align themselves with 'Towards the Next 50', as directed by His Highness Sheikh Mohammed bin Rashid Al Maktoum, Vice President and Prime Minister of the UAE, and Ruler of Dubai".
Powered by analytics and consumer intelligence, CIAA establishes a secure channel for consumers to share their data, provide feedback, and also rate the quality of products and services. This will help brands build the right kind of experience, increase engagement, and learn what their end-users truly desire. It will also help resolve any early warning signs of customer dissatisfaction, thereby enhancing the retention of existing customers. The App will empower brands to create a targeted experience for their customers, across marketing and after-sales service, allowing cross-selling and upselling of new features and benefits, while also providing users with easy access to AMC packages and Warranty details. This will help brands to generate new revenue from existing customers, and to design key product launch and after-sales service strategies, while providing end-users a transparent platform to engage with brands.
"Being a home-grown start up, we understand the needs of UAE based customers. With the launch of our Customer Intelligence and Analytics App, we look forward to connecting customers, brands, and their partners on a single digital solution, which ensures the best user experience for all stakeholders", added Abhay.
MAST Consulting is a technology advisory start-up and consulting firm, with over 100 clients in the Middle East, the Indian subcontinent, and Africa. It works with several market leaders; including Dubai International Finance Centre (DIFC), Al Futtaim, Dubai Holding, Danube, Panasonic, and Hitachi, among others. MAST Consulting is a part of the MAST Consulting Group, a UAE-based holding company comprising MAST Consulting, MAS Tech General Trading LLC and MAST Advisory Services, together offering a gamut of services across industries, from consulting, to system integration and feasibility advisory.