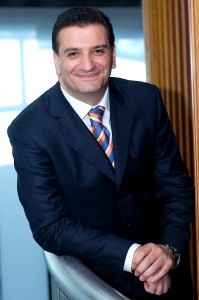 eSolutions Maximo's Maximo Middle East User Group Conference 2013 kicks off on Tuesday, April 7, at the JW Marriott Marquis Hotel in Dubai. The conference promises to offer IBM Maximo clients insight on enterprise infrastructure such as industrial equipment, facilities, transportation and IT assets.
The event will focus on IBM Maximo's capabilities, which help businesses to increase operational efficiency, effectiveness and time to market.
The agenda for this year's conference is impressive, and will address the myriad needs of Maximo customers. Aside from networking opportunities and presentations, Maximo professionals will be on hand to provide users with tips on how to optimise the performance of their assets, as well as increase their return on investment.
Day one of the event, on Tuesday, will feature topics of general business and operational interest. There will also be a keynote presentation from Dr Jamil Mahuad, former President of Ecuador, who holds a Masters in public administration from Harvard and was nominated for the Nobel Prize in 1999.
Additionally, Pete Karns, Director of Product Management and Strategy, IBM, will discuss IBM's asset management strategy and roadmap, and Kristian Steenstrup, Analyst and Fellow, Gartner, will deliver a high-level presentation. A number of international and regional Maximo clients will also discuss their implementations, while industry experts will advise on best practices.
Day two will see a number of break-out sessions focusing on a number of different industries, including oil and gas, government and transportation, facilities maintenance and IT. Day three, on Thursday, will include training workshops around IT, maintenance and supply.
According to Gartner, "IBM Maximo holds the highest market share in asset management," said Gaby Matar, Group Managing Partner, eSolutions Maximo. "This is due to the fact that we understand and work on our customers' business requirements.
"Technology is a business facilitator but at the end of the day, it is about the people and the business. Our consultative approach evaluates business needs and provides support every step of the way to ensure the success of the implementation and genuine ROI for our customers.
"Initiatives such as the Maximo Middle East User Group Conference 2013 are one of the many ways in which we support our customers by providing a platform for them to discuss best practices and network with other industry leaders."
Matar's statements can be backed up by numerous regional cases. For example, customers based in the Kingdom of Saudi Arabia have turned to eSolutions Saudia to successfully implement Maximo 7.5 for the largest project in the history of traffic law enforcement worldwide – the ATVAM (Automated Traffic Violations Administering and Monitoring) project.
Additionally, following du Telecom's expansion in the UAE, eSolutions Maximo successfully empowered its facilities management, which comprises more than 30,000 real estate contracts of both commercial and technology sites.
According to a recent study by IDC, the Middle East's ICT spending is forecasted to increase by 10 percent in 2013 to reach $20,341 billion. While IT demand in large Middle East organisations remains selective, vertical industries like banking and government will help to maintain a strong growth momentum in the IT industry.
The Maximo Middle East User Group Conference lasts from Tuesday, April 9 to Thursday, April 11. Follow @eSolutionMaximo and @ComputerNewsME on Twitter to stay up-to-date over the course of the three-day event.