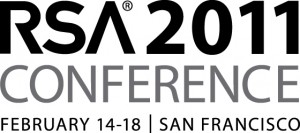 By Valeria Camerino
McAfee and RSA have announced a technology partnership to offer integrated solutions designed to help customers address complex security challenges, lower risk, improve compliance and ensure data security across the IT infrastructure.
By formally joining each other's interoperability partner programmes, McAfee and RSA are kicking off joint development efforts that will offer customers combined solutions from both industry leaders to harness IT security and event data and to deliver a comprehensive view of security risk.
"Addressing new, complex and ever changing threats requires a holistic approach to security that closed environments just can't offer. Our open McAfee platforms enable partners, like RSA, to provide better and more secure customer environments," said Dave DeWalt, president and CEO of McAfee. "By partnering with RSA in the areas of security management and risk and compliance management we are further helping customers to focus on business and more effectively manage risk, improve security operations and create proactive security architectures."
McAfee and RSA today provide integration between McAfee Vulnerability Manager and the RSA Archer eGRC platform to help customers address the business impact, policy enforcement and compliance reporting of enterprise vulnerabilities.
Through RSA's participation in the McAfee Security Innovation Alliance programme, the companies plan to deepen the integration between the RSA Archer eGRC platform and the McAfee ePolicy Orchestrator platform.
According to the vendors, the integration will help organisations with enhanced management of organisational risk by proactively identifying, tracking and mitigating critical infrastructure vulnerabilities and security events.
"Effective security management takes an ecosystem of partners who recognise that no single vendor is capable of addressing the amalgam of threats and security challenges faced by enterprises and end users. Together, RSA and McAfee are committing to a path of bringing new ideas, best practices and proven solutions designed to help organisations take a risk-based approach to apply business-aligned security controls in the enterprise," Art Coviello, RSA's executive chairman said.
Valeria Camerino is reporting live from the RSA Conference 2011 in San Francisco.