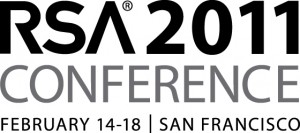 By Valeria Camerino
At the RSA 2011 security conference, taking place at San Francisco Moscone Centre from 14 to 18 February, the security vendor announced the launch of an end-to-end solution for security incident management, the industry's first automated solution that helps CISOs visualise and prioritise the growing number of security threats while minimising the time-consuming manual investigation processes.
The new solution is designed to enable security analysts to focus on the security risks most likely to impact business objectives with more complete information to manage the resolution of those incidents.
Available this quarter, the RSA solution for Security Incident Management is engineered to automate the identification, prioritization and resolution of enterprise security incidents. A plug-and-play integration framework streams incidents in real-time from RSA enVision platform to the RSA Archer eGRC platform. Identified incidents are then prioritised against data loss, identity, vulnerability, configuration and forensics feeds from RSA and other vendor platforms, providing complete context of events and their impact to the organization. This first integration of real-time SIEM feeds into a flexible GRC business workflow provides templates, flexible workflows, alerts and role-based dashboards to efficiently manage the remediation of security incidents.
RSA solution for security incident management and the security management working group, coupled with professional services, are critical components of the RSA security management strategy. One of the four pillars of EMC's enterprise Governance, Risk and Compliance (eGRC) strategy, the RSA advanced security management strategy combines security information and event management (SIEM), data loss prevention, real-time threat intelligence and other critical aspects of an IT security operations function, all unified by the RSA Archer eGRC platform. It also includes integrated solutions purpose-built to address customer pain points.
"Our strategy is to bring together an integrated set of solutions and services into our overall strategy that will provide organisations with correlated, contextual and comprehensive view of their security landscape," said Dan Schiappa, senior VP, products, RSA."By collecting what were once isolated technologies, inputs and feeds into an integrated set of views and workflows, security teams will gain new abilities to prioritise threats according to their business impact and manage risk and compliance issues in a real-time, consistent and repeatable way."
Valeria Camerino is reporting live from the RSA Conference 2011 in San Francisco.