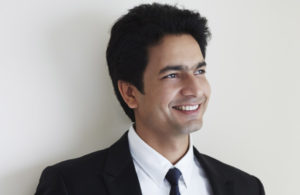 Micromax Informatics, India-based handset manufacturer, has announced its foray into the Middle East and North Africa (MENA) region with the entry into the UAE smartphone market. The company said it has entered a strategic agreement with Tchannl, one of the leading players in telecom, IT and consumer electronics domain, to bring the latest smartphone technology within everyone's reach in the region.
Micromax' partnership with Tchannl will make its products available across the GCC and North Africa market. It will introduce its flagship 'Bolt Series' of smartphones, which have already sold more than 20 million devices across its operating markets, as per the statement provided by the company. Furthermore, the smartphone portfolio will be expanded based on consumer insights.
Micromax aims to "extend and solidify its presence in the region armed with in-depth market insights of Tchannl Co-Founders, Sandeep Saihgal and Ashraf Fawakherji, who have spent more than two decades in the region setting-up presence of several global telecom brands."
The company believes Tchannl's extensive relationships with key distributors, understanding of distribution networks, know-how on channel and retail management will be crucial to building the profile of Micromax brand in the region.
Rahul Sharma, Co-Founder, Micromax, said, "We have tasted success in many International markets and feel this is the opportune time to expand our reach in the MENA region. This region will be one of the key international markets for us after Russia. The market opportunity is huge and our large portfolio of devices will be able to cater the customer's need here. To start with, we feel our internationally successful range 'Bolt' will charm the consumers and we are confident that Micromax will serve as a key player in the market. Our initial focus in the region is to replicate the success witnessed in our other markets in the last couple of years."
Sandeep Saihgal, Founder and Managing Partner, Tchannl said, "We are excited to work with Micromax, one of the leading mobile phone brands. UAE and the region is an ideal market for the smartphone brand to bring its innovative product portfolio and services customised for consumers in this market."
Ashraf Fawakherji, Founder and Managing Partner, Tchannl added, "Our immediate goal will be to build a robust distribution network to capture a significant share in the market. We will be working aggressively to strengthen our presence in the retail space across key retail points. The brand equity of Micromax is very strong in the market and our focus will be to leverage that and plan a phased expansion."
Micromax has estimated that the international operations will contribute nearly half of the company's total revenue in the next three to four years. The international business currently contributes about 20 percent of the total phones sold by the company annually, which presently stands at about 36 million.