John Frank, VP of European Union Government Affairs at Microsoft, has called on technology providers to be more transparent in terms of the capabilities of their AI products.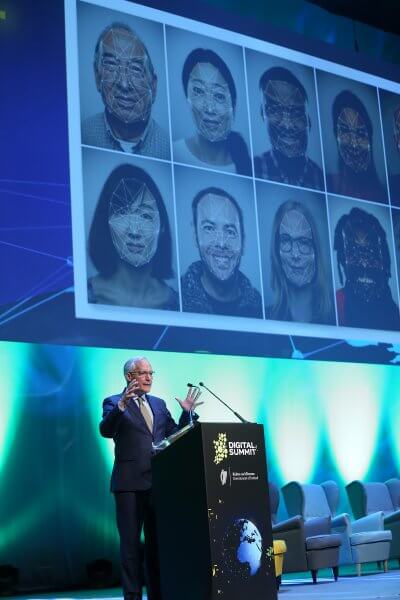 CNME managed to secure an exclusive interview with prominent Microsoft executives Ann Johnson and John Frank at the US IT leaders annual Digital Summit in Dublin.
In two fascinating and in-depth interviews both Frank and Johnson discussed how Microsoft is addressing major issues in the IT world ranging from cybersecurity, data protection and AI.
Frank's primary responsibilities at Microsoft include working with governments and other key industry players to create rules for this new era of cloud computing and data science that benefits both customers and society at large.
The VP of EU Government Affairs at the US behemoth is also focused on data protection and cybersecurity in a bid to establish frameworks for when law enforcement can get access to government data.
It's an exciting time for the IT industry with so many disruptive technologies continuing to emerge and 5G networks becoming commercially available. However, there has been somewhat of a technology backlash in recently triggered by high-profile breaches of trust such as the Facebook and Cambridge Analytica data harvesting scandal.
There is now a lot of distrust towards technology companies as users become better educated on how the misuse of technology can dramatically impact their lives.
Technologies such as RFID and biometrics has been advocated in a bid to tackle crime and better safeguard us as a society, but distrust is rampant, and opponents say these technologies impinge on our privacy and human rights. AI has been credited with the ability to transform major industries as we know them but concerns over a lack of ethical and regulatory control in terms of its implementations has created skepticism and fear.
Frank believes it's important to establish is the technology being implemented for the right reasons.
He said, "I think in relation to this topic particularly there is two questions to ask. Should it be used for this? How good is at it? There are some aspects of the technology that is quite good. For example, you can login to Windows10 on your laptop by using your face which is much more secure than using a password. I can also login to my smartphone and baking app by also using facial recognition."
He highlighted the positives of AI and cited Microsoft's Seeing AI program as an illustration the technology can be deployed as a force for change.
"We have a project called Seeing AI. So, basically this means that people who are visibly impaired can use the camera on their smartphone and it will tell them about the world around them. So that's an example of very interesting use-case of AI which is providing a great service for the end-user."
However, he conceded that technology providers need to be more responsible and transparent in terms of its capabilities and said there are flaws with many AI products.
"With AI we've seen uses of it that are things that the technology just isn't meant to do. We had a Police Department in the US, that wanted to deploy Face VPI and the cognitive service with their body cameras which would give them a real-time confirmation. It's not a silly question to ask, but the results aren't good enough for you to deploy the technology for this because you're going to get some false positives and you're going to get them in a racially disparate way. When we communicate this to law enforcement there like OK, we get it. However, the problem is that providers of the technology need to make disclosures about what the technology can do and not do. They also need to allow third parties to run test suites to audit the accuracy of the technology, but that's not happening."
Ann Johnson, Corporate Vice President- Cybersecurity Solutions Group, was recruited by Microsoft CEO Satya Nadella in 2015 and was tasked with the responsibility of heading up their new Enterprise Cybersecurity Solutions Group, which was later renamed to Cybersecurity Solutions Group.
Nadella has always been relentless in making several endeavors on the cybersecurity front, to better protect its customers, so he involved Johnson to support his vision and help them get their message out that the US technology conglomerate was serious about security.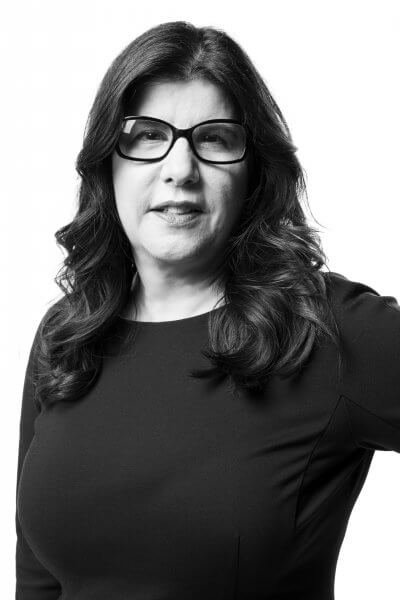 Johnson said, "I was recruited by Microsoft in 2015 to lead this new team which was initially called the Enterprise Cybersecurity Solutions Group. I'll never forget what Satya said to me in the interview. He said we build and have a tremendous amount of security technology with over 3500 security engineers, but we don't know how to talk to anyone about it. Nobody views us as a security company even though we're investing a billion dollars a year into this space."
The CVP of Cybersecurity Solutions Group at Microsoft added that it was ultimately her role to talk to customers and partners in the market and identify where the gaps were. They rebranded the group because customers initially thought they were focused exclusively on enterprises.
The group has grown remarkably in the last four years, but the only metric Johnson is interested in is customer satisfaction.
She added, "We're not just talking to the biggest companies in the world, we talk to everyone. It's been a huge success since we've started and we've grown the group considerably, we don't disclose our security numbers, but the most important metric that I'd give you is that our customers are extremely satisfied and that is what we strive to achieve."
During her keynote presentation at Microsoft's Digital Summit, Johnson discussed a recent security report conducted by Microsoft in Ireland which discovered that 44% of respondents had never received any type of security training. Johnson firmly believes that employees need to play a more central role in addressing cybersecurity issues.
Johnson said, "Once a year, most organisations will do some sort of security training and believe that is sufficient enough and they've ticked a box. They think we're compliant now because we've done our training, but that's the challenge as many organisations are simply not doing enough continual training. You need to make employees part of the cybersecurity solution. At Microsoft we involve our senior leadership team in table top exercises at least twice a year. You've got to create this top down mindset to build that muscle to ensure it is infused in the culture of the organisation but on top of this you still have to do continual employee training."
According to Johnson one of the fastest growing fields in cybersecurity in terms of revenue is employee training.
She concluded by saying, "The software companies who focus on cybersecurity and employee training are growing at a rapid pace because organisations have realised that they have to do better."