Feras EL HAJJAR, Managing Director at Infosysta discusses how the company is helping the public and private sector adopt a strong Agile Transformation strategy.
You work extensively in the UAE and GCC's public and private sectors in the Agile Transformation market. Can you give us a brief overview of Infosysta and your strategic partnership with Atlassian?
Infosysta is a multi-national software expert and Atlassian Platinum Solution Partner in EMEA. Our Experts are specialised in the Agile processes' implementations on top of Atlassian software like Jira and Confluence. We have been in the market since 2012, headquartered in Dubai with offices in Beirut, Riyadh, Cairo and London. Our offer focuses on areas related to enhancing collaboration within the organisation, implementing the "do more with less" Agile culture on top of business solutions like Agile Project and Task Management, ALM, SDLC, DevOps, ITSM, Content Management, Collaboration and Workflow Solutions, Demand Management, Capacity Management, Release Management and more. We have hundreds of success stories in both public and private sectors, in different industries. Our unique technical expertise and service catalogue have been instrumental in strengthening our role in promoting the development of Arab governments and enterprise institutions, especially in the GCC.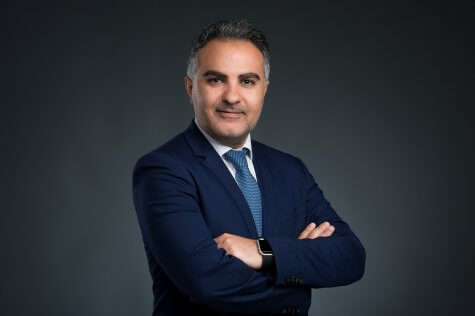 According to a report by Allied Market Research, the market of Agile Digital Transformation has been estimated to reach $18.19 billion by 2026. Why do you think there is such scope for growth in the Agile Transformation market?
The growth of the enterprise agile transformation market is attributed mainly to the increase in the need for accelerated product development and the critical need to improve teamwork and communication in enterprises – all of these needs are pushing organisations to think differently and to break silos between their departments to enhance collaboration and teamwork over efficient Agile workflows. Both private and public organisations will look for more flexibility, quicker time to deliver, better predictability and quality, and early risk detection to boost their productivity.
Agile Transformation requires a complete mindset and cultural shift within the organisation to adopt principles of customer-centricity, interaction, collaboration, transparency, and adaptability. Have you seen any resistance from organisations when it comes to adopting this shift?
Few people in the world like change! Adopting digital transformation is about more than just gaining a competitive edge. It's also about unleashing new operational efficiencies and raising employee productivity. Employees' resistance is one of the most complex barriers to change, indeed. At Infosysta, our Experts consider this challenge very seriously by tailoring the needed change management taking into account all factors like the knowledge capacity, the type of training, the buy-in of different stakeholders, with an active support on-site and more.
Your flagship product, Jira, increases collaboration and productivity for large teams. What are the benefits of implementing this solution?
Customers usually tell us about their non-efficient workflows, unstructured email threads, multiple spreadsheets, manual approvals with pdf templates and all the problems they come with. They usually have dozens of bottlenecks even in simple collaboration workflows, and eventually lack visibility on KPIs that helps them to make the right decisions. Jira has different levels of collaboration; the ultimate level is when you're trying to coordinate lots of work in a large team putting both Business teams and IT teams on the same framework for better collaboration. This is where Jira really starts to shine, since you can manage hundreds of projects and unlimited number of tasks with its boards, connecting team-mates and stakeholders in a user-friendly software, which is also a leader in the Magic Quadrant of Gartner. Jira is a team collaboration software by excellence that meets the needs of different industries. It is dedicated to help users capture, assign, and set priorities to their work. It offers an intuitive interface that allows them to get their job done, efficiently. It is also great for agile teams who need to plan sprints on a regular basis and require real-time visibility of tasks.
Infosysta supports both the public and private sectors in the Middle East with their Agile Digital Transformation strategy. How are your products and solutions supporting the UAE government's Vision 2021 and the Saudi government's Vision 2030?
UAE government's Vision 2021 and KSA 2030 Vision, were created to fulfil a roadmap for economic growth and national development in UAE and KSA. Digital transformation will be one of the most significant value drivers unlocking major economic growth and enabling the diversification that the Saudi Arabian and UAE economy is looking for. Currently, we are working with a wide range of private organisations and government departments in UAE and KSA, handling the Agile Transformation of their projects and tasks management, innovating the way they are tackling their challenges when it comes to improving productivity with efficient workflows and tools.
Finally, what differentiates Infosysta from your competitors in the Agile Transformation market?
Infosysta is an Atlassian authorised Platinum Solution Partner. Our consultants are Atlassian Certified Experts have the know-how to provide customers with both enterprise IT and Business expertise. Our experts provide customers with high-grade quality consultancy service and the right solution for their challenges, standing side by side with them to increase effectiveness, improve performance, and reduce cost through a transformation process.