Nikos Issaiadis, Executive Vice President CEMEA at Ogloba, explains how the financial and logistics platform provider hopes to extend their reach in the Middle East and how they're providing a reliable omnichannel approach.
Can you give us a brief overview of Ogloba?
We are a service provider for non-banking transactions – our solutions include closed loop branded gift card solutions and a reliable, secure and scalable pre-paid top-up platform which can process millions of top-up transactions a day. We have large clients in the Middle East, processing their pre-paid cards for activation, redemption and reload in store.
Gift cards have been around for years, but they are often confused with paper vouchers. What are the benefits for retailers to implement physical and digital gift cards?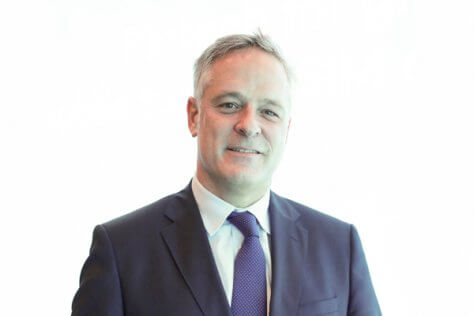 The main reason a retailer would think about adopting pre-paid cards is driving more traffic to the store. When you sell one of these cards in store, the customer is already there, so the objective shifts a little. Increasing store traffic is a process that comes in stages – you start with the physical, where the customer buys the card as an impulse purchase. They might then give it to someone else as a gift, so that person comes into the store and you have achieved an increase in store traffic. There are then plenty of market studies on the purchase behaviour of customers who use gift cards. In short, they will always up spend – if they have an AED100 gift card, they will probably spend AED120. Because there is this element of up spending, stores are willing to give discounts, and we implement those with our digital platform. Ogloba provides retailers with a reliable and straightforward omnichannel approach that covers physical stores, online stores and mobile app. Shoppers are able to use the card in store, as well as on the retailer's website. The mGiftCard (mGC) app adds an extra element with the retailers giving "bonuses", or discounts to the customer – essentially further increasing the shopper's spending.
How did you develop the app? Do you rely on any technology from IT providers?
We use Oracle's databases, but we've created the app in-house. We have a development team in Taiwan, and we build everything in-house.
You have been operating in the Middle East for well over a decade. What is your strategy in the region and what are your plans for the next few years?
The nice thing in the Middle East is that there usually aren't many "single" brands, but they're part of a group, like Landmark or Carrefour. This means they have the same IT infrastructure in the store, which makes it easier for us to implement the technology into the cash register. In the next few years, we hope to continue signing up and delivering our solutions to the remaining retailers here. Many retailers haven't yet launched their own gift card, or they have tried it on a homemade platform and haven't succeeded. Our existing clients prove that we have a reliable system – our solutions don't get replaced; we usually replace other systems.
You've said you replace other systems – what makes your solutions the go-to player in the market?
I believe there are two main differentiators – the first one is that we are completely tech-oriented. Unlike many other players in this market, we don't sell any side content with our platform. We provide the technology without any side businesses linked to that, because we have seen that retailers don't really like having those type of links. The second differentiator is that we have a very reliable platform. We provide 24/7 support to our customers – we provide a payment solution, and we understand no one wants to wait hours or days to use their money. We also have extensive technical experience – we have been growing continuously for fifteen years in this industry and we've gone through different generations of platforms. We keep on improving our product to meet the growing demands of our customers.
You mentioned you also offer pre-paid top-up platform. Can you tell us more about this side of your business?
The telecom business is our "steady horse". In short, we manage pre-paid transaction to recharge a pre-paid account. We work with mobile operators, such as STC, du or Etisalat, and their distribution companies. We provide a digital platform to manage our customers' chain stores, dealers and resellers accounts. Although we only get a small fee, the size of the business is very big. The pre-paid market in the Middle East is worth about $8 billion annually and in Saudi Arabia, top-ups still account for 80 percent of mobile phone turnover.
Where do you see Ogloba in the coming years?
Digital wallets will be the future. We see a transformation in the way users make their purchases – they will be able to load their wallets with funds in order to select from various stores within an app and redeem them in the retailer environment. The app will allow them to manage, spend and reload their funds. The future will be digital and that's where we hope to make a difference.