Veronica Martin caught up with Ahmed Auda, Vice President & GM Middle East, Turkey & North Africa at VMware, during VMware Explore to discuss their recent announcements and developments relevant to the Middle East, the initiatives and strategies VMware is implementing to support businesses in the Middle East and the role of VMware technologies in addressing the evolving IT landscape.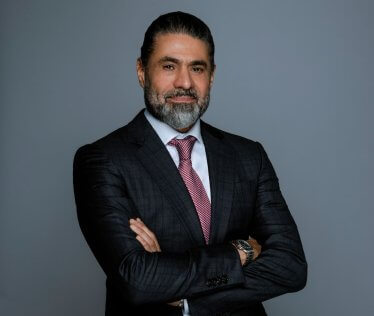 Can you share some of the recent announcements or developments from VMware Explore that are particularly relevant to the Middle East region?
The journey and drive for innovation across various organisations is inspiring and also the need for addressing or accelerating innovation and leveraging the cloud computing in private, hybrid, public, sovereign and edge clouds, as well as welcoming AI.
AI integrated apps are a key objective for all large organizations today. There are certain challenges though that make this not as easy as it should or as we hope it would be, such as the complexity of the cloud environments, data sensitivity and the distributed data nature across various platforms. The need to be able to take control and protect such data as well as the challenge in finding the needed skills to be able to leverage these kinds of technologies are well-known issues that every organisation encounters.
What VMware is bringing and the announcements that we are addressing are all driving towards simplifying the cloud infrastructure, taking the complexity as much as possible out of the various types of clouds and integrating AI into the fabric of this infrastructure to help drive new innovative applications. The objective of any infrastructure is to drive services and modern applications that have generative AI and address the skills gap. We also have new partnerships with Intel and IBM that we are announcing in addition to our partnership with Nvidia in the domain of private AI.
Our approach on AI is to make it more controlled and protected. Many organisations that are going to leverage AI today don't want their models and data to be shared beyond their actual use cases and efforts around building such models. We are also making new announcements and partnership with Google in the domain of the data services and bringing Google data services on top of private clouds that our customers are investing in on the VMware Cloud Foundation.
We are also addressing the sovereign cloud to give more control to users on their data and integrating new dashboards to help monitor the overall digital experience of the end user in terms of connectivity and security. We are also giving our own approach of generative AI in what we call private AI partnerships around data services and the sovereign cloud.
How does VMware plan to enhance its presence and services in the Middle East, Turkey, and North Africa?
We are simplifying the cloud offerings and pushing more partners in the sovereign cloud domain across the Middle East. We are also leveraging and extending our partners' network. One of the ways to address the skills gap is to leverage our partner network and the skills there across the different regions. For example, with Moro Hub in the UAE, we are helping them extend their cloud services to private and public customers in the UAE, leveraging the VMware technology, the VMware cloud services and offering infrastructure as a service.
We are also working in Saudi Arabia, helping them to modernize their healthcare services across various clinics and hospitals, as well as having control on the data they need and offering the flexibility and the agility of cloud services. With the STC in Saudi, for example, in the main end user computing and enabling hybrid workforce, we work with them to provide our horizon offerings to enable their employees to be able to work in a flexible manner.
We have similar examples with other customers in Turkey, driving and modernizing their applications. We also have agreements with some government entities in Egypt, such as the ministry of Communication Information where we're setting an agreement to build up the cloud skills in the country through different initiatives. These are a few examples of how VMware continues to simplify the cloud journey for our customers, accelerate the transformation and help clients to build modern apps leveraging generative AI.
Could you highlight key trends or challenges that VMware is addressing in the Middle East region?
In the Middle East, we encounter challenges akin to those faced by clients worldwide, and our commitment is to streamline these complexities. Collaborating closely with our partners, we are dedicated to assisting clients in overcoming obstacles and guiding them through an expedited path of transformation.
 What specific initiatives or strategies is VMware implementing to support businesses and organisations in the Middle East region?
There are many initiatives, but we focus first on helping our clients being smarter in driving their strategy for adopting cloud. The cloud smart approach is an important initiative we are taking with our clients to simplify their cloud journey and to make sure that their cloud infrastructure is utilized in the best possible way.
We have now globally 50 plus partners who are driving the sovereign cloud initiative for VMware within the region. We have at least one in each of the major markets we operate in the UAE, Saudi, and Turkey. We are helping our customers to go into or leverage the sovereign cloud in a secure way. This is a key initiative to simplify the complexity of the cloud and being smart in the approach of adopting the cloud services according to different workloads. Another crucial initiative is driving more skills into the market through various teaming agreements that we have with different entities across the region, teaming up with the governments to make sure we leverage the new talent and help them integrate into the workplace across the Middle East.
Can you provide insights into the role of VMware technologies in addressing the evolving IT landscape?
VMware has a rich and broad portfolio addressing the key drivers for digital transformations. We are making sure we are bringing this portfolio and leveraging it across various sectors, such as the public sector, government, financial services and telecommunication across the different types of clouds. We also have a good success story with mobile business services in Saudi, where we are working with them to take the software defined wide area equity portfolio from VMware to their business customers, accelerating the scalability of the business for their customers and leveraging edge computing software.
Are there any upcoming projects or milestones in the Middle East region that you'd like to share, or areas where VMware is focusing its efforts for future growth and development?
In the future the role of generative AI and private AI from VMware is going to be accelerated and we're going to see a lot of use cases along with protecting the data and giving the right control to our customers to leverage their own data in building private AI models or generative AI models, but with their own data and the right protection.
To harness this potential for developing cutting-edge applications, we aim to create innovative solutions tailored for increasingly sophisticated markets. This strategic approach not only addresses the prevailing skill gap but also aligns with the integration of AI into services, reducing reliance on specific human skills crucial for maximizing the value of these applications. Our forthcoming emphasis on private AI underscores our commitment to delivering optimal value to our regional customers. We strive to assist them in effectively leveraging and safeguarding their data and models throughout their transformative journey.