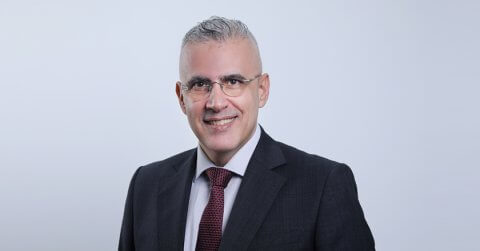 SANS Institute, the global leader in cybersecurity training and certifications, announced SANS Gulf Region 2023, the GCC region's largest cybersecurity training event, to be held at the Hilton Jumeirah Beach Resort, Dubai, from November 4 to 23, 2023.
SANS Gulf Region 2023 offers 13 specialised and diverse courses meticulously designed with regional cyber requirements, aimed to address the existing cybersecurity skills shortage in the Middle East, as well as educate and expand the proficiencies of visiting professionals from around the world.
By 2031, the UAE aims to be the Middle East's data hub, and with the new era of digitisation, huge opportunities arise, but it also transforms the nature and magnitude of cyber risks, creating new vulnerabilities that cyber attackers aim to exploit. Cybersecurity is a top priority for organisations in the UAE, and with the UAE government actively invested in automation, machine learning, and artificial intelligence, the UAE Cyber Security Council reports deterring almost 50,000 cyberattacks daily, ranging from data breaches to ransomware attacks.
To combat these challenges, the UAE has intensified its efforts in achieving the development and enhancement of its talent pool, capabilities and human resources in the field, as well as the establishment of a highly advanced digital infrastructure. As a result, the nation has been able to improve readiness and mitigate threats that target government entities.
"These significant advancements exemplify the UAE leadership's commitment to building a strong legislative framework and initiating innovative programs in this context. SANS Gulf Region 2023 is our most extensive training event that is aligned with the UAE's National Cybersecurity Strategy by working towards bridging the skills gap and enabling workforce development to create a safe and resilient cybersecurity ecosystem", says Ned Baltagi, Managing Director – Middle East, Turkey and Africa, SANS Institute.
"It is vital that businesses, whether they are governmental entities or enterprises, take steps to protect their staff, data, and infrastructure by continually training their cybersecurity professionals. Upskilling has become essential for both individual career growth and overall economic development. Acquiring these new skills will help professionals stay competitive and move to the forefront of the cyber landscape".
As the largest cybersecurity training event in the GCC, there are 13 interactive courses offered at SANS Gulf Region 2023, including SEC497: Practical Open-Source Intelligence (OSINT); SEC530: Defensible Security Architecture and Engineering: Implementing Zero Trust for the Hybrid Enterprise; SEC560: Enterprise Penetration Testing; FOR508: Advanced Incident Response, Threat Hunting, and Digital Forensics; SEC511: Continuous Monitoring and Security Operations; ICS410: ICS/SCADA Security Essentials; and MGT514: Security Strategic Planning, Policy, and Leadership.
Additionally, participants have the opportunity to attend SANS Community Night Talks which will be held on the 13th and 20th November 2023. Attendees will understand how to conduct penetration tests and red team exercises in OT production environments, explore how corruption related to cybercrime works, how organized crime groups identify targets, and how professionals can ethically mine and exploit sensitive organisational information.