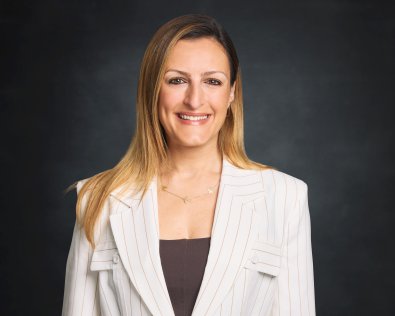 Veritas Technologies, the leader in secure multi-cloud data management, recently revealed the winners of its FY24 Partner Awards for the Middle East. The awards honour top channel partners across the region for their contributions to the Veritas business as demonstrated by overall performance in cloud, strategic growth, excellence in technical innovation, and strategic implementation of Veritas solutions.
Yudum Yonak, Channel Director of International Emerging Region at Veritas, said: "The winners of our FY24 partner awards are those who leveraged our cloud-native cybersecurity solutions to achieve remarkable business successes. Through our collaboration, organisations in the Middle East are discovering effective ways to handle and safeguard data, ensuring compliance, even in the face of growing IT complexities and the persistence of ransomware attacks. We applaud these exceptional partners for their commitment to exceeding business objectives and providing unparalleled value to our joint customers".
Among the award winners were (see below for full list):
The Mindware team has a remarkable ability to swiftly execute tasks, provide support in recruiting new partners, and carry out marketing activities. Their biggest strength lies in winning net new logos, both in the enterprise and SME sectors, and passing these opportunities back to Veritas' channel teams to inspire and motivate them. Their outstanding performance has earned them the prestigious Best Distributor award in both the Gulf and Saudi regions.
As one of Veritas' longest standing and strategically significant partners in the UAE, MDS Dubai has consistently delivered on crucial net new logos over the past year. Their elite post-sales team continues to invest in valuable resources to support our customers.
Alpha Data has outperformed its previous year's bookings, achieving maximum revenue between FY23 and the first half of FY24. Notably, Alpha Data helped secure Veritas' largest deal in the Gulf's oil and gas sector.
The Condo Protego team assisted a prominent UAE bank in transitioning to Azure, which not only facilitated their cloud migration but also expanded further opportunities for more cloud services, as they extended their presence in the cloud.
This award is dedicated to an exceptional Alliances Partner, whose journey with Veritas began locally in Pakistan and extended into the UAE. The success and significant impact achieved through our partnership with Hitachi is a result of their impeccable and seamless execution.
The ITS Agility team has been instrumental in successfully completing a highly complex technology implementation for a leading healthcare organisation in the UAE. Their achievement isn't just about the sale; it's about the exceptional implementation efforts by both the pre-sales and post-sales teams, enabling project signoff in less than 90 days.
Ingram Micro plays a crucial role in Veritas' operations. The team's unwavering loyalty and dedication is a key part of our success.
Veritas has partnerships with more than 20,000 companies worldwide. Learn more about the Veritas partner ecosystem or find an authorised Veritas partner by region.
Join Veritas at GITEX GLOBAL between 16th-20th October 2023, to learn more about how organisations can ensure their data is protected, compliant, and recoverable when it matters most. Customers can find Veritas at Stand #CC2-1, Concourse II, Dubai World Trade Center.