Microsoft is showcasing its Intelligent Cloud exhibit at this year's GITEX Technology Week, focusing on the all-new Azure Stack and Azure 10.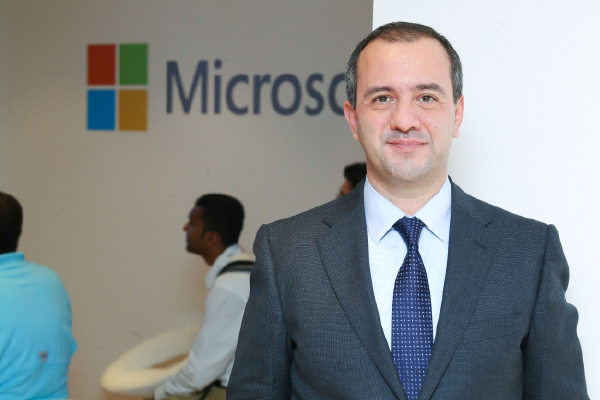 By combining both public and private cloud environments, enterprises of all types and sizes can utilise the latest Azure Stack to build their hybrid clouds to seamlessly share data and applications.
"Cloud is not a one-time transaction for our partners and customers, and we see this as a journey," said Necip Ozyucel, cloud and enterprise business group lead, Microsoft.  "They are looking for flexibility, which we believe can give them with this latest solution. This desire for agility and freedom is very important when customers have their own applications with their own specific regulations, as with Azure Stack, they can utilise both the private and public cloud depending on the needs of these individual applications."
The Azure 10 exhibit is showcasing a specially selected group of 10 Azure solutions, identified by marketing, sales, and engineering thought-leaders as having the broadest possible applicability among customers. These include data centre transformation; back-up, disaster recovery and the Internet of Things – to name a few.
In addition, Microsoft is plugging its Azure training programme, the 'Microsoft Cloud Society,' at this year's event.
"In the Middle East, a large inhibitor to cloud adoption is the large skills gap we are faced with," said Ozyucel. "As we continue to persistently introduce new features to our solutions, we appreciate that it can be difficult to keep up. For this reason, our Cloud Society programme is designed to support our customers and partners in becoming experts in the space of cloud computing."
The programme allows users to register online and gain access to various support materials to enhance their cloud learning process. Microsoft is providing free online training sessions, certification learning paths, and face-to-face tutorials in a bid to reduce this gap surrounding cloud knowledge.