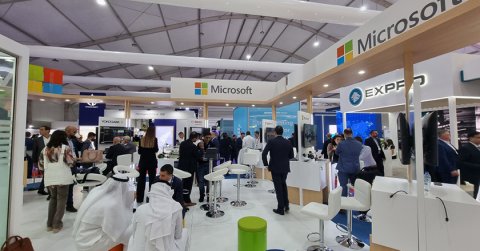 Microsoft today unveiled Azure Data Manager for Energy, an enterprise-grade OSDU Data Platform solution that enables the efficient development of software applications for energy companies.
Launched on the side-lines of the Abu Dhabi International Petroleum Exhibition and Conference (ADIPEC) 2023, Azure Data Manager for Energy rapidly ingests data from a number of different sources and provides a variety of tools for analysing the data to generate valuable insights into energy production, consumption, and efficiency. This allows energy companies to quickly develop and deploy new applications, as well as make more informed decisions about their operations.
The solution also makes it easy for energy companies to share and collaborate on energy data, helping them to work more efficiently and effectively with their partners and suppliers. It is also a highly flexible and scalable open platform that can be customized to meet the specific needs of energy companies of all sizes.
"Azure Data Manager for Energy represents a significant step forward in empowering energy companies across the UAE and the region", said Naim Yazbeck, General Manager, Microsoft UAE. "By offering a robust and scalable data management solution, we aim to assist these organisations in improving operational efficiency, reducing costs, and ultimately making data-driven decisions that will shape the future of the energy sector".
Microsoft is also showcasing the advanced capabilities of the Microsoft Cloud for Sustainability suite, including the Environmental Credit Service, at ADIPEC 2023 which are empowering organizations globally to accelerate their sustainability progress and business growth. The company is joined by eight of its partners at its stand, who are showcasing the latest technology solutions across OpenAI and Copilot to support energy enterprises as they transition to new low carbon business models.
"We believe that technology plays an important role in helping the energy industry decarbonise. This requires balancing the energy needs and industry practices of today while inventing and deploying those of tomorrow", Yazbeck added. "Microsoft is committed to supporting energy companies across the region with their net zero carbon targets by driving impact through new technology, innovation, and collaboration."
ADIPEC 2023 will run from October 2-5 at the Abu Dhabi National Exhibition Centre. Hosted by the Abu Dhabi National Oil Company (ADNOC), this year's conference is being held under the theme 'Decarbonising. Faster. Together." and has attracted over 1,600 esteemed speakers, including government officials, ministers, policy-makers, and CEOs.
Microsoft is exhibiting in Hall 14 booth #14145