Microsoft Gulf has recently held a "first look" event to introduce UAE businesses to the raw power of Microsoft Dynamics 365.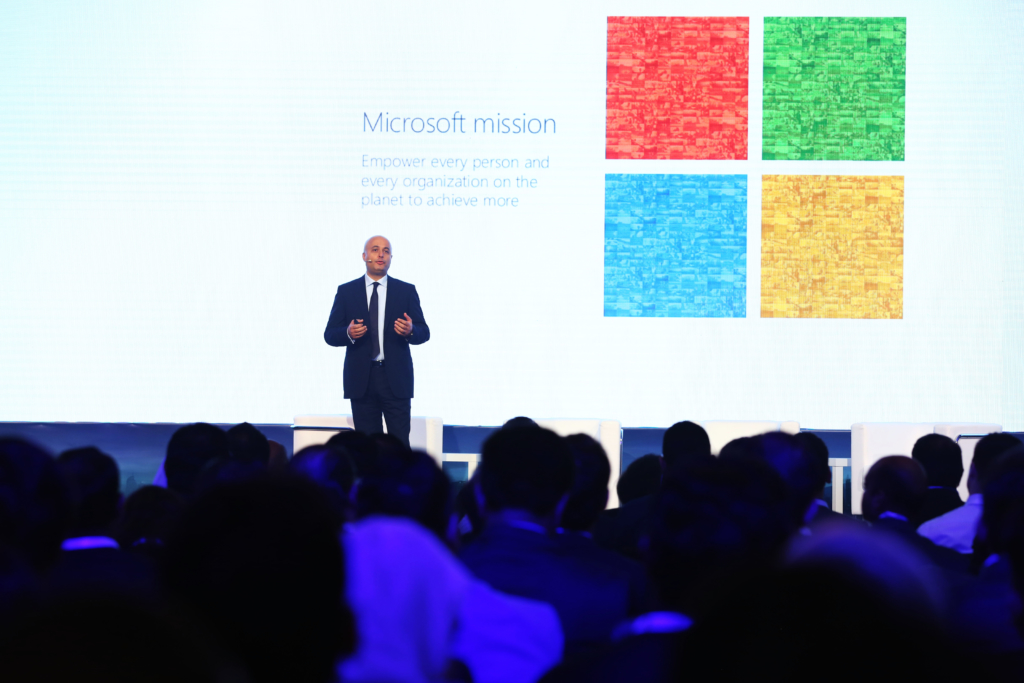 Held at the Waldorf Astoria, The Palm Jumeirah, the event was in line with the company's ongoing support of the UAE Government's initiative to make Vision 2021 a reality, it said.
During the event, attendees witnessed the Dynamics 365's union of customer-relationship management (CRM) and enterprise resource-planning (ERP). Decades in the making, it is a combination designed to support organisations in their journeys towards digital transformation, enabling them to better engage with customers, empower employees, optimise operations, and reinvent products and business models, according to Microsoft.
"With the UAE making its march towards 2021, industries will undergo an environment of intense competition and innovation," said Samer Abu Ltaif, Regional General Manager, Microsoft Gulf. "Dynamics 365 will help businesses capitalise on these opportunities, by managing specific processes, and play a key role in the acceleration of digital transformations, which are vital in meeting the changing needs of customers and capturing new business opportunities".
The Dubai launch demonstrated the scope of Dynamics 365 to help organisations "achieve more." Microsoft, took attendees on a deep-dive tour of the Dynamics 365 world and held panel discussions on how Dynamics 365 could be leveraged by businesses everywhere.
According to Microsoft, Dynamics 365 gives organisations, regardless of scale, access to the most advanced artificial intelligence (AI) tools ever seen in a business application. It hosts a complete set of ERP tools that boost business productivity for enterprises, equipping departments such as operations, sales, customer service and finance with global scalability and digital intelligence to boost growth. The applications provide visibility across systems and allow operations to become more connected, and deliver strategic, data-driven insights that enable organisations to transform their business models.
"We were already making extensive use of Office 365, as well as Power BI and AX 2012," said Richard Wingfield, Chief Information Officer, Majid Al Futtaim Ventures. "We were just starting to discuss the need for a homogenised, but flexible, customer view when Dynamics 365 was announced, and its common data model was very attractive to us. Microsoft has built a living, breathing information-ecosystem, centred on a group-wide CRM platform, which will allow a 360 view of the customer, while enabling each business unit to engage with their own customers, in their own vertical, as they have always done. This will empower us to increase our top line, through transformation of our customer experiences, and to cross- and up-sell opportunities across our divisions."