Microsoft has announced that the Windows 10 Creators Update will be available in UAE from 11th April.
The Windows 10 Creators Update is the third major release for Windows 10, and will unveil a next wave of innovation for users.
Today, more than 400 million devices are running Windows 10. New innovations in the Windows 10 Creators Update will empower users with more tools to express the full range of their imagination, in whatever form it takes.  These new features include 3D, mixed reality, enhanced apps, improved security, and 4K gaming.
Yusuf Mehdi, Corporate Vice President, Windows and Devices Group, Microsoft, said, "Creativity has led the inspiration of our world's greatest inventors, architects, educators, entrepreneurs, and students, delivering advancements that move our world forward. Whether you sculpt in 3D or code, design new worlds or buildings, compose symphonies of music or science, or create ideas or possibilities – we want to empower the creator in each of us. We want Windows to be the place you love to create and play, with the tools to help you make your mark on the world."
3D for everyone
With the Creators Update, millions of Windows 10 users can now print, create and share in 3D, as well as get up close and personal with mixed reality.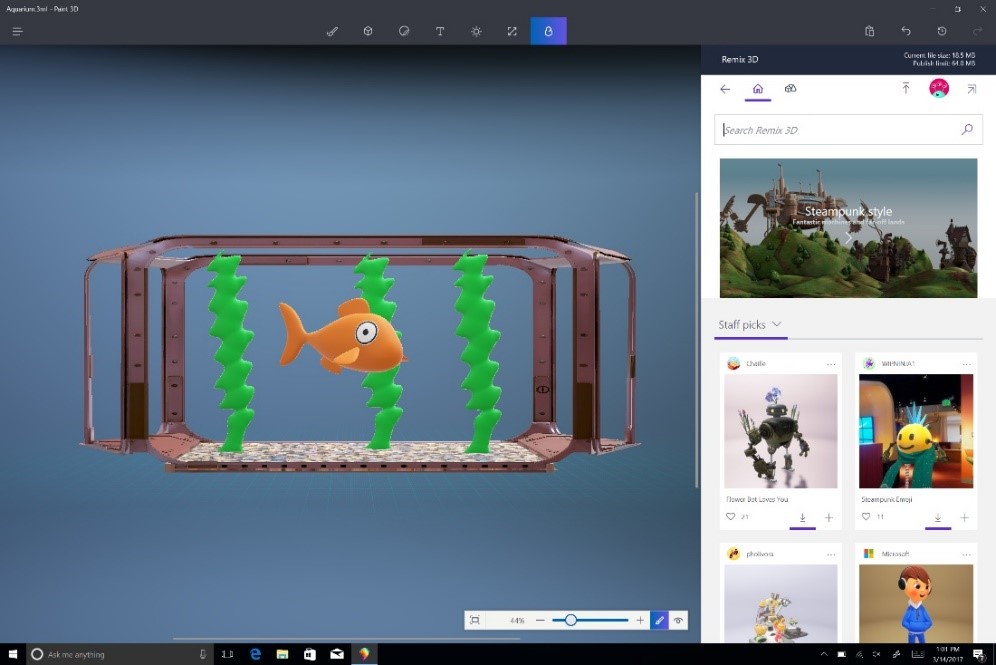 The new Paint 3D app makes it simple to create 3D objects from scratch, easily changing colours, stamping textures, or turning a 2D picture into a 3D work of art.
In addition, the Remix3D.com community has also been busy connecting creators since October 2016, helping them find new ideas and providing instant access to a growing library of 3D objects to customise, edit, and share.
Brands including HP, Dell, Lenovo, ASUS, and Acer will ship the first VR headsets capable of mixed reality with the Windows 10 Creators Update.  These headsets will contain built-in sensors to enable inside-out, six-degrees of freedom, allowing for easy set up and free movement without the need for external markers or sensors in the wall.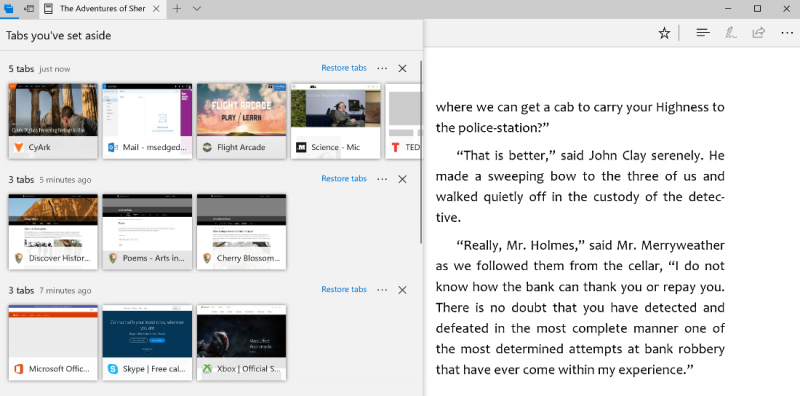 A faster, more secure way to browse
Since the launch of Microsoft Edge in Windows 10, users have spent more than 63 billion minutes on the browser.  In the Windows 10 Creators Update, Microsoft Edge gets better at helping them do both with a completely new suite of tab management features, new extensions, as well as both a new bookstore and reading experience.
The Creators Update will also bring more extensions to Microsoft Edge, letting users easily add new functionality to what their browser can do. With the update the feature will have new extensions such as Ebates, Intel TrueKey, Read & Write, Ghostery, RoboForm, among others. According to Microsoft, it is also the "only browser that can play Netflix content in 4K Ultra HD resolution," bringing the crispest, sharpest entertainment for Windows 10 users.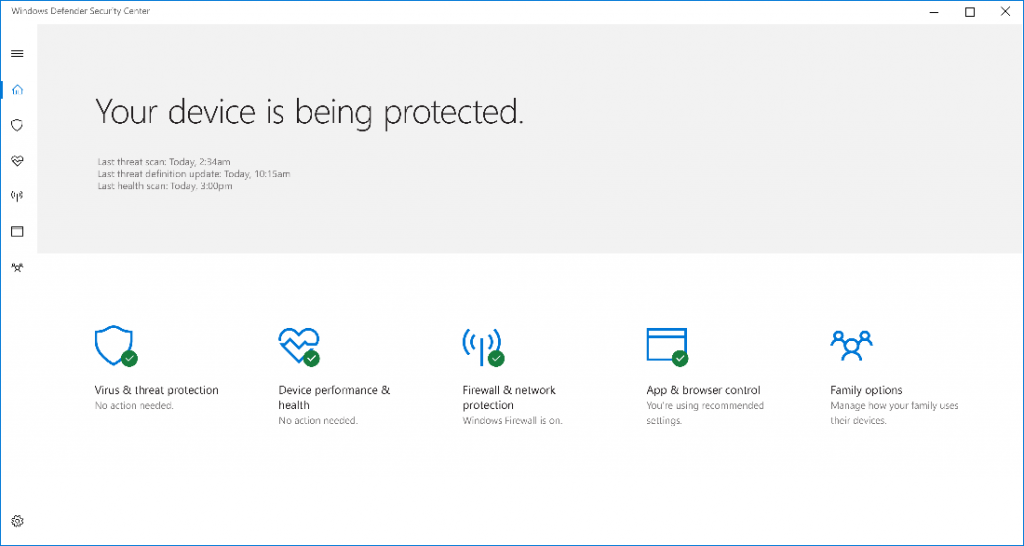 Comprehensive security for everything you do
Windows 10 is the "most secure version" of Windows ever, and the Creators Update continues to broaden and deepen its security features.
The new Windows Defender Security Center, for example, combines security and health options in one place so that it is easier for people to see and control Windows 10 device security and health options.
For enterprise customers, the Creators Update will continue to bring new tools and capabilities that help simplify IT – making it easier to better deploy, manage and support Windows 10 devices – and to help stomp security threats.
The best experience in 4K gaming and in-game broadcasting
Gaming is one of the most popular activities on Windows 10 today, comprising over 32.5 billion hours of gameplay on Windows 10 since launch.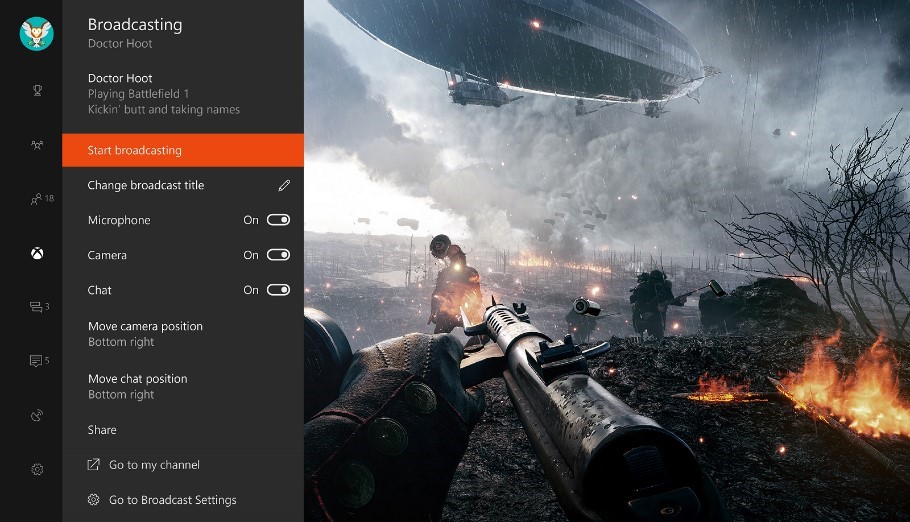 The Windows 10 Creators Update makes it super easy for anyone to broadcast their gameplay on Windows 10 and Xbox One via the built-in Beam broadcasting technology.
Also built into the Windows 10 Creators Update is Game Mode, a new platform feature that dedicates more graphics and processor resources to your PC games. It works with almost any game, and provides on average more sustainable framerates for gamers.
The Creators Update will also enable user-generated tournaments through Arena on Xbox Live, so gamers can define the rules of competition, invite friends and track tournament progress seamlessly across devices.
The Creators Update will be rolled out in a measured and deliberate manner; users can download and install it via Windows Update as soon as it is available.