MicroStrategy's AI-powered analytics, MicroStrategy ONE™, is now available in the Microsoft Azure Marketplace, offering Azure users advanced insights and productivity tools for informed decision-making.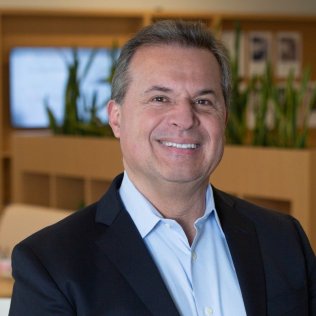 MicroStrategy customers can now take advantage of the productive and trusted Azure cloud platform, with streamlined deployment and management.
The MicroStrategy ONE AI/BI platform brings together the power of business intelligence and artificial intelligence. Designed to enhance productivity, this unified platform offers a wide array of analytics tools integrated with AI-driven workflows for various applications. It provides the means to quickly create and launch AI applications on a large scale, complete with stringent security and governance measures. This approach transforms how users perceive self-service and access, enabling them to concentrate on making a business impact rather than focusing on implementation. It's a modern, enterprise solution that redefines the way businesses can harness technology to drive growth and efficiency.
MicroStrategy's integration with Azure offers Azure customers access to cutting-edge AI-driven analytics capabilities. Leveraging the Microsoft Azure OpenAI Service, MicroStrategy ONE offers a range of innovative, AI-powered functionality, including natural language capabilities for generating new visualizations and dashboards, as well as productivity enhancements for code generation, workflow, schema, and content creation. By deploying MicroStrategy ONE on Azure, users can harness these powerful capabilities to make faster, more informed decisions, and accelerate the development of new analytics applications.
Organizations deploying MicroStrategy ONE on Azure will also benefit from high service level standards, proactive monitoring, and seamless upgrades with architecture managed by MicroStrategy experts. With MicroStrategy working hand in hand with Azure, organizations can confidently embrace the power of cloud intelligence and drive innovation within their businesses.
Mel Zeledon, Executive Vice President of Channels and Alliances at MicroStrategy, highlighted the significance of this collaboration: "As a global leader in enterprise analytics, MicroStrategy is demonstrating its commitment to providing customers with choice, flexibility, and value by enabling them to seamlessly license their software in the environments they use. Our presence in the Microsoft Azure Marketplace will help our customers transform their businesses while broadening the reach of our AI-powered analytics and business intelligence solutions to the global market."
Jake Zborowski, General Manager, Microsoft Azure Platform at Microsoft Corp., said, "We're pleased to welcome MicroStrategy to the Microsoft Azure Marketplace, which gives our partners great exposure to cloud customers around the globe. The Azure Marketplace offers world-class quality experiences from global trusted partners with solutions tested to work seamlessly with Azure."
The Azure Marketplace is an online market for buying and selling cloud solutions certified to run on Azure. The Azure Marketplace helps connect companies seeking innovative, cloud-based solutions with partners who have developed solutions that are ready to use.