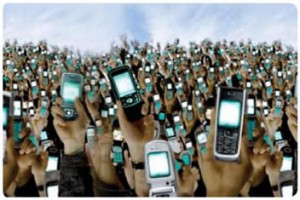 Mobility is not a top CIO priority, according to a new report from Forrester on the latest end-user computing trends in Asia Pacific.
Only 39 percent of global IT and business-decision makers ranked support for mobility as an IT management initiative as high or critical priority.
This is surprising giving the fact that mobile device adoption is growing as the end-user computing landscape changes significantly across the Asia Pacific region.
New research from Forrester: End User Computing Trends in Asia Pacific in 2012 and 2013 shows that 52 percent of all global information workers now use three or more devices for work.
Also, enterprise tablet use is expected to increase more than 330 percent between 2012 and 2016 in Asia Pacific and Japan (APJ).
China values mobility
The respondents in the Asia Pacific region ranked mobility enablement slightly higher than the global average with 42 percent viewing it as a top priority.
China ranked mobility the highest and 63 percent of those surveyed view mobility as a top CIO priority. India ranked the lowest with only 26 percent seeing mobility as a top CIO priority.
The majority of information workers in most Asia Pacific countries use three or more devices for work.
The number is highest in India (69 percent) and Philippines (69 percent), followed by China (68 percent), Malaysia (63 percent), Singapore (61 percent), Australia/New Zealand (47 percent) and Japan (36 percent).
Sixty-six percent of the respondents intend to develop a strategy for improving security and risk mitigation over the next 12 months.
Sixty-five percent want to increase IT capacity and resources to drive business innovation and the same percentage wants to improve IT's on-time and on-budget performance with more process discipline.