As part of the continuing efforts to enhance its electronic healthcare system 'Wareed', the Ministry of Health and Prevention (MOHAP) launched a new app dubbed SBAR. The app has been designed and developed to foster  and utilise innovations for the nursing profession–including the strengthening of communication ties among health care specialists and the automation of electronic processes.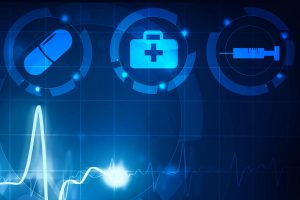 H.E Awadh Seghayer Al Ketbi, Assistant Undersecretary for Support Services, MOHAP, expressed the Ministry's keenness in fully utilising the capabilities of Wareed, which aims to seamlessly link all clinical, operational and administrative data within a unified system. Looking to further complement Wareed's interoperability, MOHAP has also launched a 'Smart Electronic Patient Portal,' which is a new website that has been designed in several languages to allow individuals key access to their health files and communicate directly with the healthcare providers of the Ministry.
Mubaraka Ibrahim, Director of Health Information Systems Department, MOHAP, shared that the SBAR app minimises the risk of human error usually caused by manual operations and promotes the use of electronic and paperless documentation and processing.
The new application contributes to reduce the direct intervention with the patient by 75 per cent, resulting in an additional 556.500 hours per year with patients without any additional staff and providing more than 2.000 hours of nursing services—enabling nurses to spend more time with the patients.
The SBAR app reduces time and the use of less resources by eliminating manual notes for process-related tasks upon the admission of patients, which has caused many errors. This will also enable emergency room nurses to dedicate more time to patient care.