The Private Security Business Department at the Ministry of Interior has developed a smart bag to transport money with multiple locks that allows electronic registry and tracking, as a qualitative leap in strengthening the protection of money transportation and providing the best security services according to international standards.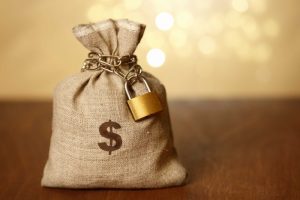 Lt Colonel Saeed Obaid Al Shamsi, Director of the Private Security Business Department at the Ministry of Interior, stressed their desire to strengthen innovation, to serve police work and improve protection while highlighting that the department, according to the Ministry of Interior's strategy, aims to encourage such innovative ideas, benefitting the development of its institutional performance.
The department is working on updating its work systems, in co-ordination with its partners, and applying the ideas that contribute to strengthening the protection of the community and their belongings, he said. It is also constantly reviewing outdated conditions, tools and means of private security while updating them to keep pace with international developments, he further added.
Major Dr. Ahmed Saeed Al Shamsi, Deputy Director of the Private Security Business Department, clarified that the innovative bag has many features, including GPS tracking and an "RFID" system. The bag also has a smart sound alarm that goes off in cases of attacks, with the added feature of sending warning alerts to the operations room.
He highlighted the fact that security workers and officials, including specialists from the Ministry of Interior, can track the movements of money transport operations in real-time by tracking the smart bags from the operations room. The bag is also special for its strength and its resistance to penetration and collisions, making it difficult for criminals to open the bags due to the presence of smart electronic locks, he added.