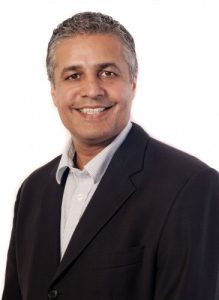 Epicor Software has announced that its international partner RheinBrücke has signed a partnership agreement with SmartWorld, the region's smart services provider to deliver Epicor solutions and services to businesses in Dubai South.
Dubai South, the rebranded Dubai World Central, is an emerging 145 sq. km. city situated within the emirate of Dubai. Launched as a government of Dubai project in 2006, it will ultimately sustain a population of one million and create 500,000 new jobs.
The collaboration between Epicor, RheinBrücke and SmartWorld will provide businesses in Dubai South with access to enterprise resource planning (ERP) solutions to help them better manage their business, automate processes, improve operational efficiency, and set their business on course for growth.
As one of the largest Epicor partners in the region, RheinBrücke is partnering with SmartWorld to offer a full range of the firm's solutions and services, including Epicor ERP, Epicor iScala, Epicor HCM, and Epicor Mattec, a choice of deployment on-premises or via the cloud, and industry process models for best practice implementations.
"Our foresight, hard work and dedication have played a key role in delivering the vision of our leaders. Over the decades, Dubai's leadership and its people have worked together to transform the emirate into one of the world's most business oriented destinations. Dubai South is the emirate's flagship project that symbolises Dubai's vision to become a city of happiness," said His Excellency Khalifa Al Zaffin, Executive Chairman, Dubai Aviation City Corporation & Dubai South. "By bringing the individuals, companies and putting their needs as our main focus, Dubai South is re-inventing the ecosystem and we are delighted that RheinBrücke along with Epicor is partnering with SmartWorld to drive value to Dubai South's customers and beyond and we look forward to a successful collaboration that benefits all parties."
Abdulqader Obaid Ali, chief executive officer, SmartWorld, a joint venture between Etisalat and Dubai South, said that RheinBrücke will be able to provide the right support for its clients in empowering their employees and customers with the latest technology solutions and attract more local and global businesses to invest in the area.
"We want to ensure that the businesses that are located in Dubai South can operate within the smartest global value chains, and providing them with access to flexible ERP solutions is central to driving regional and global growth," he said.
"Working together with RheinBrücke and SmartWorld to help businesses in Dubai South modernie their operations and grow their businesses will be a truly exciting experience," said Sabby Gill, executive vice president, international, Epicor Software. "Dubai South is set to become the key global business hub. It is integral to maintaining Dubai's position among the top international centres for trade and logistics and as a new destination for investment. We are delighted to be able to support companies in the city on their path to successful growth."