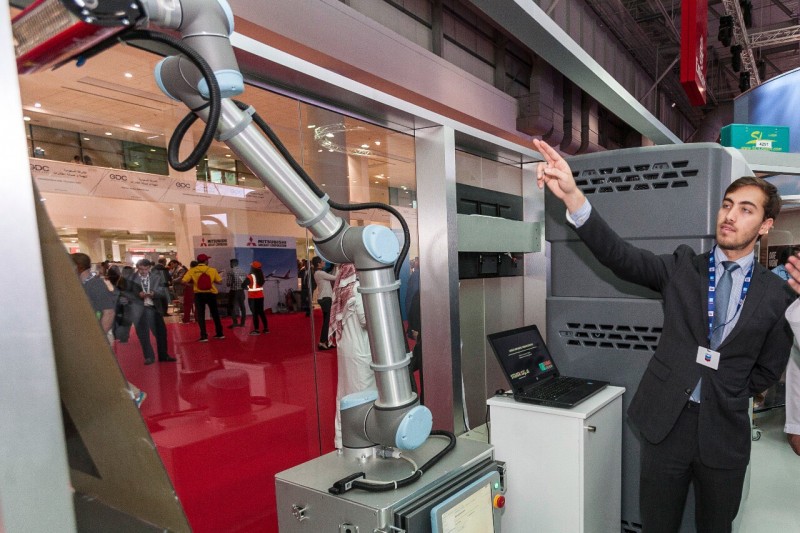 Mubadala Investment Company has announced plans for its Aerospace, Renewables and ICT platform to invest a further AED 82.5M in research and development over the next five years.
The funding will be used to accelerate several innovative technology development projects that focus on differentiating concepts from the Fourth Industrial Revolution, including 3D printing, digital manufacturing and advanced materials.
The program will build on the success of an existing R&D program launched in September 2015, in collaboration with selected OEMs and local universities, and will support the growth strategies of Strata Manufacturing (Strata) and Turbine Services & Solutions (TS&S), two of Mubadala's leading aerospace and industrial businesses.
"R&D is critical to Abu Dhabi realising its vision for a diversified, knowledge-based economy," said Khaled Abdulla Al Qubaisi, CEO of Mubadala's Aerospace, Renewables and ICT (AR&I) platform. "This investment will allow us to explore new applications for innovative technologies that have the potential to catalyse the growth and competitiveness of our manufacturing and services offerings – and ultimately, help to advance the emirate's industrial ecosystem."
Mubadala is exploring areas of synergy across its businesses and encouraging R&D collaboration that can leverage multiple sectors, including aerospace, ICT and renewables.
Areas of focus range from industrial internet of things (IIOT) and advanced materials research, to piloting additive manufacturing as a new processing technique, to the investigation of artificial intelligence tools to enhance MRO processes.
"With our focus on driving global growth and competitiveness, R&D investments will ensure we are operating efficiently with a differentiating value proposition for our customers and partners," said Badr Al-Olama, director of Aerospace, Mubadala. "Over the past five years, we have demonstrated success stories with robotics and 3D printing. This new phase of development over the next five years will seed disruptive techniques and technologies across our existing and upcoming businesses, supporting the UAE's vision of becoming the global center for fourth industrial revolution technologies."
Mubadala has already agreed aviation ICT deals with IBM and Honeywell this week.