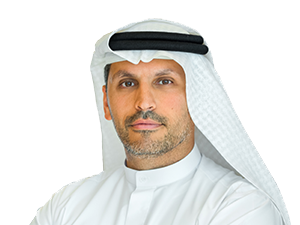 Mubadala Investment Company has agreed to partner with Caisse des Dépôts Group subsidiary CDC International Capital and Bpifrance in a new investment vehicle aimed at private and direct investments in the French economy.
The move follows Mubadala's announcement that it opened an office in San Francisco to manage technology investments in Silicon Valley.
CDC International Capital operates in direct investments alongside sovereign wealth funds, while financier CDC International Capital is co-owned by Caisse des Dépôts and the French government.
Signed during the official visit of French president Emmanuel Macron in Abu Dhabi, the partnership aims to develop an integrated platform with a target investment capacity of up to €1 billion with dual strategic objectives.
The deal will see Bpifrance and Mubadala invest up to €500 million in startups and more mature technology companies through both direct investments and venture capital funds.
The program will focus on IT, biotech, green tech and other fast-rising technology sectors.
The programme's other component will focus on increasing the size and scope of the existing co-investment partnership between the firms, which was launched by CDC International Capital and Mubadala in 2014 to support the development of French enterprises with a proven growth potential.
FEF has already committed nearly €300 million Euros through long-term investments in healthcare, education, elderly care and real estate.  Building on this track record, the two partners will jointly increase the capacity of this program up to €500 million.
Waleed Al Mokarrab Al Muhairi, CEO of Mubadala's Alternative Investments and Infrastructure Platform and the firm's deputy Group CEO, said, "We see France as a significant growth market, in both established and new enterprises. We want to build on our successful partnership by expanding our investments in areas we believe hold long-term commercial potential for both France and the United Arab Emirates."
Laurent Vigier, CEO of CDC International Capital, said. "We are delighted to have reached this agreement with Mubadala and Bpifrance that strengthens and widens the scope of our investment partnership. This is the result of the productive and solid relationship with our trusted Emirati partner Mubadala that has been built over the last few years through our first joint investment program. We are confident that this program will generate superior returns and economic impact benefiting both France and Abu Dhabi. This further confirms our positioning as a leading partner of sovereign wealth funds and as a multi-asset class investment platform to attract first-class international institutional investors to France."
Earlier this year, $125 billion Mubadala Investment Company was formed after the completion of a merger between Mubadala Development Company and International Petroleum Investment Company.
The firm also recently announced H1 2017 revenues of $22.7 billion.