Network International has introduced 'Easy Payment Plan,' (EPP), a service which enables the customers of its bank clients to directly convert their one-time purchases into Equal Monthly Instalments (EMI) at partner Point of Sale (PoS) terminals.
Emirates NBD and Abu Dhabi Commercial Bank are the first two banks to offer Network International's flexible payment solution to their credit card customers, especially for big ticket transactions.
The new service which will benefit cardholders, retailers and banks alike offers customers the convenience and flexibility of choosing their own payment plans. Upon credit card payment, customers simply have to select the EPP option on partner POS terminals followed by the tenure and will receive a receipt with the interest rate, EMI amount, tenure and processing fee stated.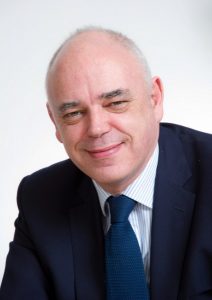 Commenting on the announcement, Simon Haslam, Group CEO of Network International said: "Easy Payment Plan is a simple, seamless solution for cardholders looking for hassle-free payment options, particularly for larger purchases. The service requires minimal efforts from retailers and banks alike, and Network International is actively encouraging banks and merchant partners in the UAE to get on-board the new technology. With the flexibility of choosing their personalised EMI instantly at the point of transaction, we are optimistic that this service will increase larger ticket transactions and further the adoption of electronic payments in the UAE."
"We are delighted to be among the first to offer our customers the EPP service which enhances their transition to cashless transactions," added Suvo Sarkar, Senior Executive Vice President & Group Head – Retail Banking and Wealth Management, Emirates NBD. "Customers are always looking for smarter, seamless ways to shop and Network International's EPP service enables us to offer our card customers a flexible payment solution that enhances their overall experience, while helping them better manage their budget."
Commenting on the announcement, Abdul Shakeel, Head – Retail Banking at Abu Dhabi Commercial Bank (ADCB) said: 'This facility provides our credit card customers with the convenience of instantly converting high value purchases into installment plans of flexible tenors, while completing their purchases in-store. To begin with, this new service is available with some of our selected key merchant partners and will gradually be extended to a large network of merchant partners.'
This announcement is aligned with Network International's mission to accelerate digital commerce in the region by adapting innovative technologies that offer easier, safer and secure payment transactions.