The nominations deadline for CNME's sixth annual Network World ME Awards is today; the final date for end-users and vendors to submit an application to be named part of the Middle East's networking elite.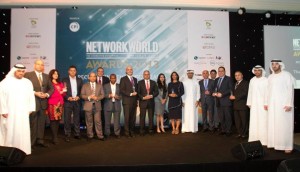 Open to users and vendors alike, the awards honour IT and business professionals who have demonstrated innovative leadership on all sides of the industry.
The ceremony has established itself as the major event for celebrating networking excellence in the Middle East.
Following the tremendous success of the previous five ceremonies, CNME is now looking for networking projects that have produced real-world results over the past year and the technology providers behind them.
The 2015 Awards are open to companies anywhere in the Middle East.
If your organisation has implemented technology innovations that produced measurable results in enabling or leading the way to greater success for your business, you could be a recipient of the prestigious accolade.
Nominees can apply for the awards at no cost and all the nominations will be judged by a panel of judges, except two categories; Networking vendor of the year and Networking VAD of the year categories will be decided through online voting.
The ceremony will take place on Monday 23rd March at Jumeirah Beach Hotel's Safinah Ballroom in Dubai.
For more information and to nominate, click here.