Swace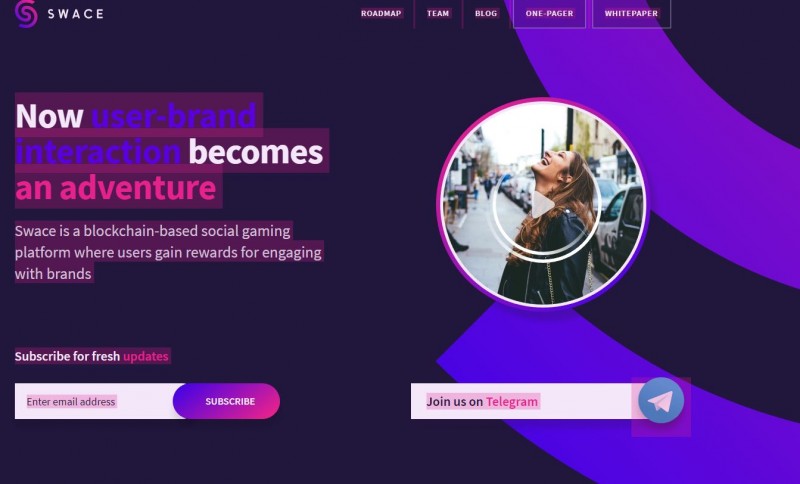 , a new social media platform, engages users in offline socialisation through social gaming requiring physical collaboration and in turn offers valuable rewards. The blockchain-based platform offers an interactive online-offline experience and gets users to engage with brands in a creative, fun way.
The way it works is that brands create a game and make an initial deposit into the game's bank, which gets converted into tokens. Users receive their first rewards simply for registering.
The games are interactive – for example, players could be asked to find 3D objects added to certain locations by using AR. Collecting or spotting these objects earns players rewards, while the use of Augmented Reality provides entertainment, physical activity and bonding between friends.
The game offers motivation through rewards, and users who complete all the steps of a game share the tokens in the final prize pool. The tokens can be converted into cash or used for purchases in Swace's special brand store.
"After users sign up to our platform, our goal is to inspire them to engage in real life," said Dovydas Riasnojus, CEO, Swace. "We are aware of the problem that the post-millennial generation is spending a lot of their time online and thus have less meaningful interactions. So, we wanted to create a platform that engages people online, but then transfers their communication to the offline world. The smartphone generation has to be engaged in a way that's attractive and understandable to them, and we believe we have found the key to getting their attention."
Another benefit of the Swace platform is that users no longer have to put up with the tracking, data collection and targeted content of Facebook and other mainstream social networks. They are not bombarded with ads, and can choose to engage with the brands they like. Users get rewarded for the interactions, and can even become influencers by sharing with their friends and introducing them to the brand. As a result, people create new, healthy real-life bonds.
Overall, Swace invites users to try new and exciting activities and fun ways to shake up their routine. According to the company, it is a brand-new way that "bridges technology with human collaboration, and the result benefits both brands and users."