A new campaign launched today and running across the Middle East and North Africa aims to increase blood donations throughout Ramadan.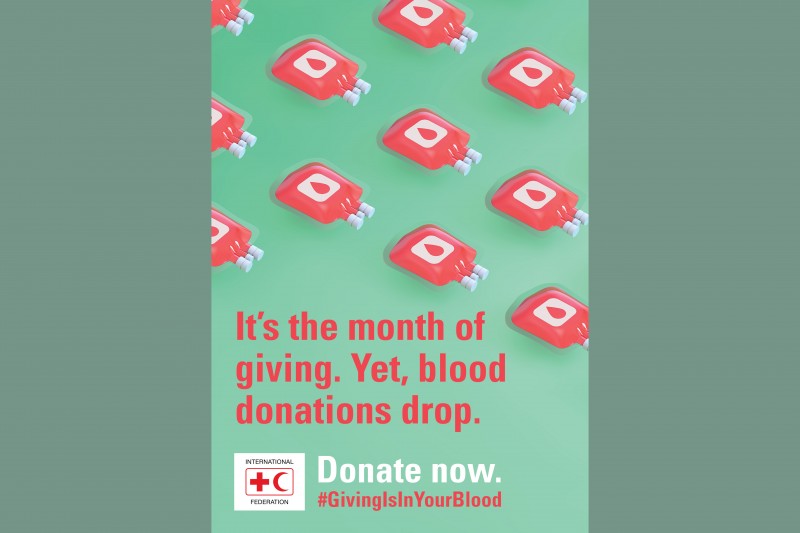 The "Giving is in your blood" campaign was created as part of Facebook's Hack for Good initiative that aims to develop technological solutions to address real social challenges. It is the result of a partnership between Facebook and the International Federation of Red Cross and Red Crescent Societies.
Ramadan and the summer months tend to result in a dip in blood donations, with those who fast and cannot donate only after breaking their fast at sunset, combined with many travelling for the summer. Blood banks often are in short supply, creating a need to foster more voluntary blood donations.
To urge more to donate their blood during Ramadan, 'Giving is in your blood' aims to direct people to give blood at the authorized blood donating centres to step up blood donation during the summer season when a shortfall is expected. People who are fasting can donate blood, but only after they have broken their fast at sunset. This drive will give people the power to build more powerful and meaningful communities.
Christine Harb, Regional Head of Marketing – MENAP, Facebook, said, "As we prepare to celebrate the Holy Month of Ramadan with our community this year, we also wanted to shed light on the reality of decreased blood donations this month in the region, while using Facebook as a tool to bring people together for a good cause. We are proud to collaborate with the IFRC and Leo Burnett Beirut to empower our 172 million Facebook users in the region with the region to contribute to 'Giving is in your blood' campaign and we look forward to seeing its positive impact on communities."
Rana Sidani Cassou, IFRC MENA Head of Communications commented: "Across the region, National Red Cross and Red Crescent Societies are part of the advocacy for or the collection of voluntary unpaid blood donations. We hope this campaign will help fill the gap in blood donations that we normally see during Ramadan. We are encouraging people to donate blood after they have broken their fast at sunset. We are also hoping to recruit blood donors who might start donating in Ramadan and maybe continue throughout the year."