Liv., the lifestyle digital bank by Emirates NBD for millennials has completed its first successful year of operations.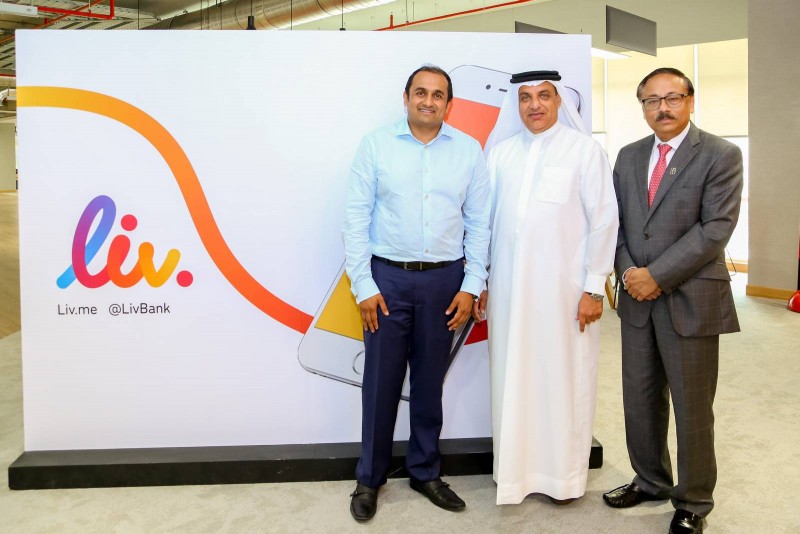 The mobile-only bank, established last year in line with the UAE Vision 2021's strategic objectives of creating a smart innovation-driven economy, is fast becoming the bank of choice for the UAE's millennial customer base on the back of its unique lifestyle-led proposition, innovative features and gamified promotional campaigns offered in collaboration with like-minded partner companies.
Emirates NBD's Abdulla Qassem – Group Chief Operating Officer, Suvo Sarkar – Senior Executive Vice President & Head, Retail Banking & Wealth Management and Jayash Patel – Head of Liv., shared details of the bank's successful trajectory since launch.
According to Emirates NBD, Liv is acquiring over 10,000 new customers every month with over five in six customers being millennials and new to the bank.
It has also succeeded in being a completely digital on-boarding and servicing with no branches, no sales teams and is paperless. Furthermore, it has now partnered with 25 companies across categories such as Fetchr, Zomato, Souq.com, Careem and others, contributing to UAE's start up economy.
"In line with our vision of furthering digital innovation in the UAE, Emirates NBD's launch of Liv. has helped create a new banking paradigm," said Abdulla Qassem, Group Chief Operating Officer, Emirates NBD.
"We are incredibly proud of the overwhelmingly positive response that Liv. has received, as we continue to innovate and lead the region's banking sector."
Liv.'s proposition is built around millennials' view that money is primarily a means to gain experiences. The platform integrates lifestyle preferences with banking, helping customers keep track of their daily life and their finances on one app.
At the press briefing, Liv. announced the launch of Liv. Goals, a new feature that allows customers to set and save towards financial goals to help them achieve more of what they want, such as travel, buying a new gizmo, to gift a loved one or to simply save for a rainy day.
"We created Liv. to offer the UAE'S digital-savvy millennial customer segment a unique proposition – a mobile-only financial 'buddy' that can understand and enable their lifestyle and help them better manage their finances," commented Suvo Sarkar, Senior Executive Vice President and Group Head – Retail Banking and Wealth Management, Emirates NBD. "Liv. will continue to be a key pillar of our future growth strategy as we look to extend the proposition to other markets in the region."
Jayash Patel, Head of Liv. said, "Liv.'s success within its launch year is testament to the growing maturity of the UAE market, as consumers embrace digital innovation in all aspects of their life. We continue to invest in our offering and strengthen appeal as we expand our product offering with the launch of new products on the platform."