MMD (Multimedia Displays) a wholly-owned company of TPV established in 2009 through a brand license agreement with Philips, has announced that it will participate at The Hotel Show, to be held from 28th September to 30th September, 2013, at Dubai World Trade Centre, Dubai, UAE.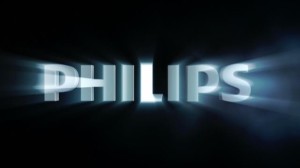 MMD will announce the official entry of the new Philips Signage Solutions into the Middle East market, as well as showcase its latest products at the event.
"We as Philips Signage Solutions will be participating at The Hotel Show with the aim of reinforcing our leadership position in providing premium display products for the hotel and hospitality industry," explained Wilfred de Man, General Manager EMEA at Philips Signage Solutions. "Through our participation at The Hotel Show, we will be strengthening our existing relationships and building new partnerships in the fast-growing hospitality sector."
At The Hotel Show, which will be held from 28th to 30th September 2013, Philips Signage Solution will show case its Philips E-line displays (professional displays) and videowall. Philips' E-Line range of products.
A new range of low-end, edge-lit commercial digital signage displays, the Q-Line, will also be launched at The Hotel Show. The new 32-inch, 42-inch and 46-inch screens are designed for basic applications requiring uncomplicated playback functionality according to Philips.
According to a new report by Global Industry Analysts Inc. the global digital signage systems market is expected to reach $13.8 Billion by 2017. In the advent of new technologies, the digital signage industry is expected to grow exponentially in 2013. A switch to larger screen sizes, interactive interfaces and Android-based solutions, the digital signage industry will only get a boost.
"Post the exit and acquisition of Royal Dutch Philips' consumer electronics division (TVs, Monitors and Signage Products only) in 2009, by MMD, we have seen that consumers in this region have a liking for Philips' products," added Wilfred de Man. "They love the brand, which evokes a good feeling and reliability and of course because Philips has quality. Hence the decision to enter the Middle East market with full strength of our outstanding product portfolio. We strongly believe that the digital signage industry is set to grow at a very rapid pace in the UAE and across the Middle East region. Digital signage will no more be just an option but an important necessity as the industry unveils innovative offerings."
Philips product portfolio, including Philips Hospitality TV and Philips Monitors will be present at The Hotel Show and will exhibit at stand 8C240, at Dubai World Trade Centre.