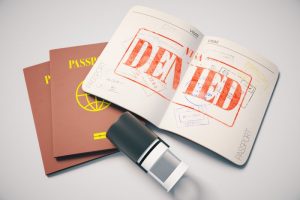 Oman has temporarily ceased issuing visas to recruit expat workers in 87 professions in the private sector across ten segments. The country's Minister of Manpower has imposed a six-month ban following the issuance of ministerial decree 2018/38.
This was issued by the Minister of Manpower Sheikh Abdullah bin Nasser Al Bakri, according to a local Omani media report.
The licences issued before the date the decision takes effect from will remain valid until the expiry of their respective terms, said the report.
The 87 job designations include several roles within Information and Technology, Marketing and Sales, Information and Media professions.
Other categories include Accounting and Finance, Administration and Human Resources, Insurance, Medical, Airport, Technical and Engineering professions.
In the Information and Technology category, the country has halted expat visas for the following roles temporarily: Information Security Specialist, Geographic Information System Specialist, Electronic Computer Networks, Programmed Machines Maintenance – Electronic, Electronic Calculator Maintenance, Graphic Designer, Electronic Surveillance – Equipment Assembly, Electronics Technician – Telecom, Electronics Technician – Control Instrument, Electronic Technician – Medical Equipment, Electronics Technician Broadcast, Electronic Technician – Programmed Machines, Electronic Technician – Computer Networks, Computer Programmer, Computer Engineer and Computer operator.
Under the Information/Media Professions segment, Oman has stopped issuing visas briefly for the following roles: Media Specialist, Page Maker, Paper Pulp Machine Operator, Bookbinding Machine Operator, Decorative Books Operator, Calendar Operator, Paper Dyeing Machine Operators, Bill Printing Machine Operator, Cylinder Press Operator, Rotating Press Operator, Offset Printing Machine Operator, Color Press Operator, Palnographic Press Operator, Paper Folder Machine Operator, Paper Coating Machine Operator and Advertising Agents.