The Information Technology Authority (ITA) and the National Training Fund (NTF) have signed a memorandum of understanding to build the national workforce capability in the field of information technology in Oman.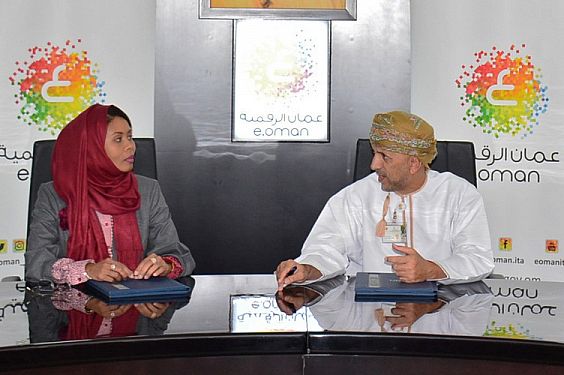 The purpose of the MoU is to establish a strategic relationship between the ITA and NTF to promote Omanisation and boost skill development activities in IT fields. Both entities will collaborate to encourage the enhancement of technical and vocational education and training in the IT sector.
In order to bridge the gap between market supply and demand, the ITA and NTF will work together to develop the capabilities of the local workforce and to encourage the enhancement of technical skills in the IT sector. In addition, the pair will seek to promote productivity of the workforce by yielding efficiency through training programmes and learning from local and international best practices.
The agreement stresses the significance of conducting research and studies on conditions of the local labour market, understanding the potential future requirements according to the trends and developments of the local workforce capability in the IT sector, and the urgent need to establish strategic partnerships and relationships with leading global institutions, with the aim of leveraging on training programmes in the IT sector.
The two entities will cooperate to enhance the development and sustainability of small-medium sized enterprises (SMEs) in the IT sector, and to identify areas whereby SMEs require support in terms of building workforce capability. They also will work jointly and with the Omani ICT Association to establish Sector Skills Council with the aim of building National Occupational Standards that will cater to the sector's needs.
The MoU was signed by Dr. Salim Sultan Al Ruzaiqi, CEO of ITA, and Sharifa Tahir Aidid, CEO of NTF.
Earlier this year, Oman stepped up its efforts to ensure government employees are equipped to combat the rising number and severity of cyber-threats, after the country's Computer Emergency Response Team (CERT) switched its focus to training staff to deal with threats by staging mock attacks on networks.